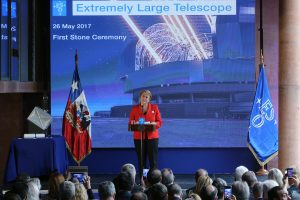 Santiago, May 26 (EFE).- The president of Chile inaugurated Friday the works for the world's largest optical and infrared telescope, to be located at the Paranal Observatory in the northern Chilean region of Antofagasta.
"Here in the Atacama Desert, one of the most symbolic places of the nation – and the driest place in the world – we are doing more than build a telescope, we are witnessing one of the greatest examples of what science and technology can achieve," President Michelle Bachelet said.
The European Extremely Large Telescope (E-ELT) will be built in collaboration with the European Southern Observatory (ESO), the leading intergovernmental astronomic organization in Europe.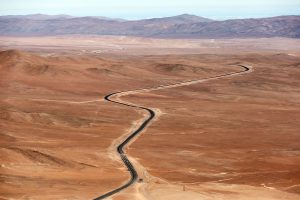 "Antofagasta has the potential to be one of the scientific centers of Latin America," and in addition, "Chile is a country known for its sizable scientific community and for the importance of its discoveries," the president said.
The E-ELT on the crest of the Cerro Armazones mountain peak at an altitude of 3,046 meters (9,987 feet) will have a primary mirror 39 meters (128 feet) wide that will allow astronomers to take on scientific challenges like the discovery of exoplanets similar to Earth, and the observation of the first stars and galaxies in order to explore our origins.
"ESO is another example of what can be achieved through international cooperation," Bachelet said.
Accompanied by members of her government, Bachelet wrapped up her visit to Antofagasta, where besides witnessing the start of the E-ELT works, she inaugurated the Kelar power plant, the largest built in Chile for the last 10 years.
"This plant is relevant to our national strategy, which is not only to grow as a country, but to do so in a sustainable way that controls energy costs," Bachelet said.