By Lina Broydo
Carnaval Festival in San Francisco 
May 27 & 28, from 9:30 a.m. to 6 p.m.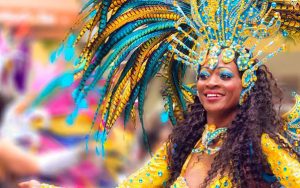 "El Corazon de San Pancho" (The Heart of San Francisco) is the theme of this year's festival of Latin American and Caribbean cultures. The colorful festival will feature exotic dancers, musicians, arts, crafts and entertainment on several stages. Come hungry as the delicious food from Brazil, Mexico, Colombia, Cuba, Nicaragua and other countries will satisfy your appetite.  Don't miss the energetic performance by the Cuban musician and virtuoso pianist Chuchito Valdes.
The grand parade which will take place on Sunday, May 28 at 9:30 a.m. includes floats, bands, giant puppies and much more. No pets are allowed in festival area, sorry Kona. This will definitely be a fabulous and memorable Memorial Day celebration in San Francisco's Mission District  at Harrison Street between 16th and 24th Streets. The parade will take place from 24th an Bryant streets, west to Mission, east of 17th Street to So. Van Ness. 
San Francisco Symphony Opens The Four Seasons
May 31 – June 1
San Francisco Symphony (SFS) Concertmaster Alexander Barantschik leads the Orchestra in a program featuring Vivaldi's celebrated The Four Seasons. One of his best known works, Vivaldi composed The Four Seasons in 1721. It was published in 1725 with a set of accompanying poems, providing one of the earliest and most thorough examples of what later came to be known as program music. Also featured in this program are Mozart's Divertimento No. 11 and Bach's Brandenburg Concerto No. 2. Barantschik was born in Saint Petersburg, Russia and began his first season as Concertmaster of the SFS in September 2001.  He is the former concertmaster of the London Symphony Orchestra and Netherlands Radio Philharmonic Orchestra, and has won numerous awards—including first prize in the International Violin Competition in Sion, Switzerland, and the Russian National Violin Competition. Barantschik has exclusive use of the 1742 Guarnerius del Gesù violin once owned by the virtuoso Ferdinand David and now borrowed through an arrangement with the Fine Arts Museums of San Francisco. Come early for the Pre-Concert lecture by Laura Stanfield Prichard who will give an "Inside Music" talk. Music and lecture – an amazing opportunity not to be missed.
Tickets and Information
Prices range from  $15–$192
415-864-6000
Davies Symphony Hall
Grove Street between Van Ness Avenue and Franklin Street in San Francisco
Photo courtesy of SFS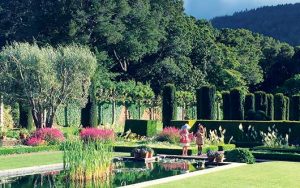 Filoli Flower Show and Centennial Celebration
June 1 through June 4, 10 a.m. – 5 p.m.
Visit Filoli, one of the finest remaining country estates of the early 20th century as it celebrates its centennial. Stroll and meander the 16–acre formal Garden, explore the historic House, take a nature hike, view an art exhibit, see the setting of "Dynasty" the most popular TV show, and now enjoy  the Filoli Flower Show when the entire estate comes alive with dozens of exquisite floral designs and elegant table settings.
With the theme "Time Began In A Garden: A Centennial Celebration." the floral designers will transform Filoli into a floral masterpiece. From the Opening Night Preview Party to the Champagne Teas, a la carte Cafe dining and BBQ lunch – you will love this blooming weekend in the country. Please note: Thursday, June 1 the House will be closed to visitors in preparation for the Filoli Flower Show. 
Tickets and Information
Prices range from $30 to $185
650-364-8300, ext. 508
www.filoli.org/flower-show 
Filoli Estate, 30 miles south of San Francisco
86 Canada Road in Woodside
Photo courtesy of Filoli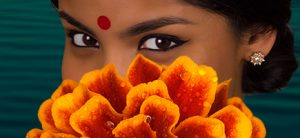 "Monsoon Wedding" Celebrated on Stage
Now through July 9th
Berkeley's Repertory Theatre invites you to a world premiere of "Monsoon Wedding" – a splashy (no need for umbrella) musical theater reinvention of acclaimed director Mira Nair's 2001 hit film which features an epic cast of 20 spinning the exotic and ebullient tale about an arranged marriage in Delhi that does not go according to plan. The Bollywood-infused story of love, class and immigration will make you dance in the isles, but please leave the singing to the professional actors on stage.
Tickets and Information
Prices range from $35 to $115
510-647-2949
Berkeley Rep's Roda Theatre
2015 Addison Street in Berkeley
Photo courtesy of Berkeley Rep