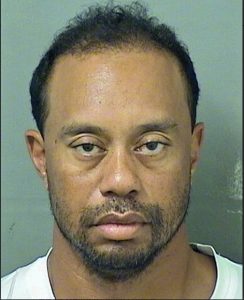 Washington, May 29 (EFE).- US golf icon Tiger Woods said on Monday that police stopped him not because he was driving drunk, but because he had "an unexpected reaction" to medication prescribed by a doctor.
Woods apologized for his actions in a statement which was released on Twitter.
"I want the public to know that alcohol was not involved. What happened was an unexpected reaction to prescribed medications. I didn't realize the mix of medications had affected me so strongly". Woods said in his brief statement.
The 41-year-old golfer had been arrested at 3 am local time (7.00 GMT) in the southern city of Jupiter in Florida for allegedly driving under the influence (DUI).
The sportsman was later released at 11.00 am (1500 GMT) without bail, according to the Palm Beach County Sheriff's Office.
"I understand the severity of what I did and I take full responsibility for my actions," Woods said, adding "I would like to apologize with all my heart to my family, friends and supporters."
He also assured that "I will do everything in my power to ensure that this never happens again."
Finally, the athlete said he has "fully collaborated with law enforcement" and thanked officers from the Jupiter Police Department and the Palm Beach County Sheriff's Office for their "professionalism".
The photo of Woods taken by the police has gone viral worldwide after the arrest of the golf legend, who in the image looked hollow-eyed, tired and serious.
In April, Woods underwent a fourth operation to alleviate the chronic back pain from which he suffers.