By Lina Broydo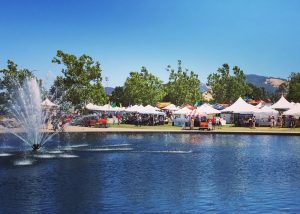 Golden State Warriors are Streamed Live at Walnut Creek Art & Wine Festival 
Game starts on June 4 at 5 p.m.
No tickets for the Golden State Warriors championship game in Oakland? Don't despair: you can watch it live and for free at the new Outdoor Sports Bar and Craft Brew Garden's jumbo screen TV as they stream the game on Sunday at Walnut Creek's 36th Annual Art & Wine Festival: June 3, 11 a.m. to 7 p.m; and Sunday, June 4th, 11 a.m. until the Warriors game is over.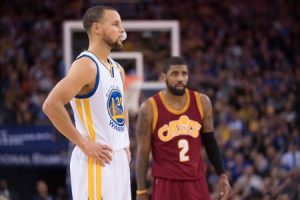 Celebrate summer's kickoff for two fun-filled days of free family entertainment with over 250 arts and crafts booths, interactive Kids Zone, live music, a wide variety of food and drink concessions, all spread throughout beautiful Heather Farm Park. Distinguished by its spacious park setting and family-friendly activities, the popular Walnut Creek Chamber Art & Wine Festival is returning for its 36th year. Enjoy the weekend, watch the game and sip some suds from local brewers.  Go Warriors! 
Tickets and Information
Free: admission, parking and shuttles during the festival
BART riders will enjoy the free shuttle from Walnut Creek BART to the Festival.
301 N. San Carlos Drive in Walnut Creek
Photos courtesy of the WCA&W Festival
Kyle Terada-USA TODAY Sports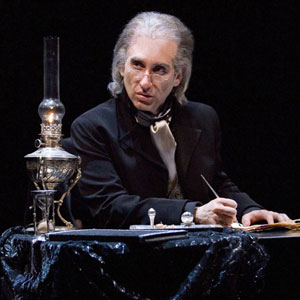 Silicon Valley Welcomes "Hershey Felder, Beethoven"
June 7 through July 9
Following Hershey Felder mesmerizing and masterful performances as Frederic Chopin, Irving Berlin, George Gershwin, Leonard Bernstein, Franz Liszt and Piotr Ilyich Tchaikovsky I can't wait to see him in his latest interpretation as Ludwig van Beethoven, the grand Daddy of all the geniuses composers. Felder's brilliantly staged and written plays where he transforms himself into the famous characters of music right in front of your eyes is simply stunning and unbelievable.
Usually with the grand piano as his partner on stage, his shows are absolutely phenomenal and not to be missed. Book by Hershey Felder. Music by Ludwig van Beethoven. I was happy to learn that Mr. Felder took time out his hectic schedule to visit the amazing Beethoven Center at San Jose State University and tour its current exhibit "Beethoven@Home" which traces Beethoven's pursuit of "home" in and around Vienna. Beethoven Center is one of my favorite places to visit in the Bay Area. 
Will the real Hershey Felder please stand up.. hhmm, will I ever want to see him in his an-character role? Not really..
Tickets and Information
Prices range from $45 to $105
650-463-1960
Mountain View Center for the Performing Arts
500 Castro Street in Mountain View
Photo courtesy of Craig Schwartz/Hershey Felder Presents

Lavender Harvest in Sonoma Wine County
June 3 through June 24, 10 a.m. to 3 p.m.
Each June Sonoma County blossoms with lavender, and celebrates with lavender events, lavender sales, and lavender farm tours.  In ancient times, lavender was a favorite of Mediterranean royalty. Become a California royalty by visiting Matanza Creek Winery, one of Sonoma County's most breathtaking lavender fields  where the tiny purple lavender is a visual and aromatic delight and where they grow wild and in the gardens. Watch the busy bees in action who adore the lavender's  fragrant pollen. Visit the Estate & Lavender Barn Experience ($10, with souvenir wine glass) offers a chance to explore the grounds — including olive groves, native grasses, and even some local wildlife — then browse the lavender barn, taste Sauvignon Blanc, stroll through the lavender gardens, or bring a picnic to enjoy. The lavender barn displays Mantanzas Creek's extensive collection of lavender products made by the estate artists, including soaps, lotions, honey and potpourri. Sonoma Lavender Company cultivates about 7,000 lavender plants on eight acres. It produces pampering lavender heat wraps, candles, diffusers, sachets, body elixirs, dream pillows, lavender-stuffed toy animals, gifts, and home accents. All this and much more definitely deserves a visit to Sonoma County. 
Tickets and Information
Matanza Creek Winery
707-528-6464
6097 Bennett Valley Road in Santa Rosa
Lavender Bee Farm
707-789-0554
764 Chapman Lane in Petaluma
Sonoma Lavender Company in Kenwood
707-523-4411
Photos courtesy of Matanza Creek Winery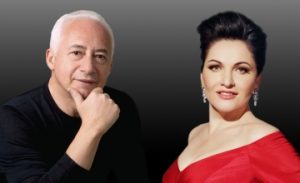 Vladimir Spivakov and the Moscow Virtuosi Chamber Orchestra in San Francisco  
June 11, at 7 p.m.
Maestro Vladimir Spivakov and the acclaimed Moscow Virtuosi Chamber Orchestra, called by the New York Times "first-class string performers", return to San Francisco as a part of their North-American tour. Vladimir Spivakov, one of the world's most prominent violinists and conductors is joined by the brilliant soprano and Metropolitan Opera star, Ms. Hibla Gerzmava, the Grand Prix winner of the prestigious International Tchaikovsky Competition in the program of international opera hits and famous arias. The Chamber Orchestra's repertoire will feature  Mozart Divertimento No.1 in D major, K.136; Shostakovich Chamber Symphony in C minor Op. 110, a dedication "To the Memory of Victims of Fascism and War"; Bruch Kol Nidrei op. 47 for cello and orchestra and Popper Concert Polonaise, Op.14 for cello and orchestra. 
Tickets and Information
Prices range from $55 to $105
415-392-4400
The Nourse Theater
275 Hayes Street in San Francisco
Photo courtesy of COF