By Lina Broydo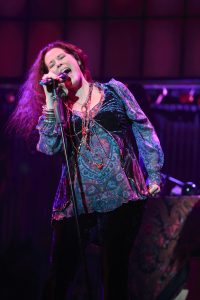 A Night with Janis Joplin 
Do to the enormous popularity the musical is extended through July 9
Janis Joplin combines a groovy kind of musical journey in honor of the 50th anniversary of the legendary Summer of Love in San Francisco which coincides with American Conservatory Theater 50th anniversary. A Night with Janis Joplin – the critically acclaimed Broadway Musical stars Kacee Clanton who will take on the iconic role of Janis Joplin.  Fueled by such unforgettable songs as "Me and Bobby McGee," "Piece of My Heart," "Mercedes Benz," "Cry Baby," and "Summertime," A Night with Janis Joplin is a musical journey celebrating Janis and her biggest musical influences—icons like Aretha Franklin, Etta James, Odetta, Nina Simone, and Bessie Smith—who inspired one of rock and roll's greatest legends. The unmistakable voice, laced with raw emotion and Southern Comfort, made her a must-see headliner from Monterey to Woodstock. In 1967, nearly 100,000 young people converged on the Haight-Ashbury neighborhood, turning San Francisco into the epicenter of a cultural phenomenon known as the Summer of Love. Led by San Francisco's hippie history.
Tickets and Information
Prices range from $20 to $120
415-749-2228
www.act_sf.org
A.C.T. Geary Theater
415 Geary Street in San Francisco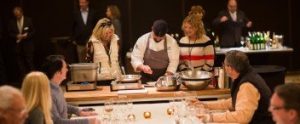 Ultimate 3-Day Culinary Getaway to Pebble Beach
June 16 – 18
You never knew you could become a 5-Star Chef. Well, here is your opportunity to enjoy a weekend full of festivities highlighted by hands-on cooking demonstrations led by hospitality's finest chefs. Perfect for beginners or experts, this one-of-a-kind weekend will leave you feeling inspired and your dining guests awestruck at your at-home culinary adventures while indulging in the Pebble Beach Resorts experience.  Don't forget to stroll along the beach and play a game of golf. Best way to take those calories for a walk.
Tickets and Information 
All-inclusive packages start at $2,800 per couple (Single $1,960)
For reservations call 1-844-812-2771
Pebble Beach Resort
1700 17-mile Drive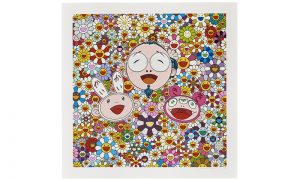 Flower of Power at Asian Art Museum in San Francisco
June 23 – October 1, 2017
The 50th anniversary of the Summer of Love in San Francisco conjures images of hippies frolicking in the park with daisies in their hair. But the power of flowers to inspire peace and love goes back far more than 50 years and far beyond our city shores. The Asian Art Museum presents Flower Power, an original exhibition of pan-Asian artworks that reveals the powerful language of flowers across times and cultures.. During the Summer of Love numerous celebrations in San Francisco flowers  became powerful symbols of peace, a concept inspired from Buddhist art. Floral imaginary has helped convey ideas from the refined to the revolutionary for thousand of years. In Asian art, flowers speak a language all their own. This month, it is your chance to uncover the hidden meaning of six significant blooms in Asian Art: the lotus, plum blossoms, cherry blossom, chrysanthemum, tulip and rose. Explore the enduring importance of these flowers gloriously presented on gilded screens, shiny lacquer boxes, rare porcelains, striking sculptures and even pop art. Don't rush, take your time to visit their amazing gift shop, sip a cup of aromatic tea and stop to smell the roses in one of my favorite museums in the city.
Tickets and Information
Prices range from $10 to $25
415-581-3500
Asian Art Museum
200 Larking Street in San Francisco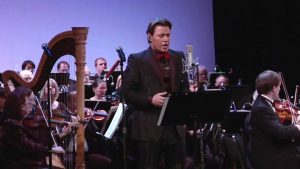 Celebrate Father's Day on a Happy Note in Morgan Hill
June 17 at 6 p.m. to 10 p.m.
No need to travel to Italy on next week's Father's Day festivity.  "An Evening in Italy – Napoli" with Italian Tenor Pasquale Esposito  and his Band will create a fabulous celebration in honor of your Dad at the majestic Granada Theater's dinner show in Morgan Hill. Join Executive Chef Mark Johnson on his delicious culinary journey in preparing a spectacular soiree for the entire family. Don't forget to dress to impress: no shorts or baseball hats. Happy Father's Day!
Tickets and Information
Price: $75
For reservations call 408-612-8805
Granada Theater
17440 Monterey Road in Morgan Hill