Cancun, Mexico, Jun 20 (EFE).- Mexico's Foreign Minister is determined to ensure that the upcoming final day of the General Assembly of the Organization of the American States (OAS) on Wednesday will not end without any agreement on the crisis in Venezuela, the key issue that will define the success or failure of the summit.
At a previous meeting of the OAS foreign ministers on Monday, the group of 14 countries led by Mexico was confident to pass a resolution calling for a reconsideration of the convening of the Constituent Assembly in Venezuela, among other actions.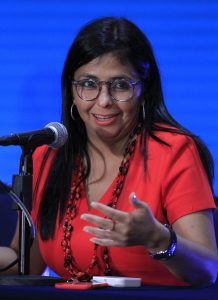 However, the group could not manage to achieve three more votes to reach the 23 necessary at the end, since it lost support from some Caribbean nations which placed themselves in the middle between the two blocks in the OAS which maintain different opinions towards the Venezuelan crisis.
Mexican Foreign Minister Luis Videgaray did not hide his disappointment, but promised to "continue with more strength" and asked the people to "stay alert" because "many things can still happen" in the Assembly regarding the situation in Venezuela.
Videgaray did not elaborate more, but several diplomatic sources told EFE that there have been negotiations and meetings both on Monday night and Tuesday to try to adopt a resolution on Venezuela before the regional meeting ends on Wednesday.
Although only 18 votes are needed to put forward the matter into the Assembly, this group of 14 countries wants to obtain at least 23, which are necessary in order that the decision is indisputable from the political point of view.
Deputy Secretary of State of the United States John Sullivan said on Tuesday that his country wants the proposal – which was unsuccessful in the foreign ministers session – to be voted in the Assembly and put the emphasis on the point of the text that proposes to establish a group of countries to facilitate an an end to the crisis in Venezuela.
He also defended that authorizing this group is "the minimum" that the OAS can do for the people of Venezuela and that this is a decisive moment for the organization to prove its relevance.
The resolution would only authorize the creation of the group, but how to define its members remains unclear, and, in addition, the Venezuelan Foreign Minister, Delcy Rodriguez, made it clear on Tuesday that this initiative is "useless and unnecessary."
However, there is still no final proposal for a resolution for the Assembly in the negotiations, but it could possibly be the same or similar to the one that was put to vote on Monday without success.