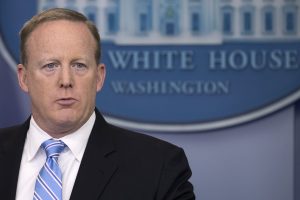 Washington DC, Jun 26 (EFE).- The government of the United States on Monday announced that it has identified the Syrian regime's "possible preparations" for launching a new chemical weapons attack in Syria, and warned that the president and his Armed Forces "will pay a heavy price" if that happens.
In a statement, the White House spokesperson Sean Spicer said the activities identified were "similar" to the preparations that the Syrian government under Bashar al-Assad had made before the chemical attack on Apr. 4.
However, the White House did not elaborate on where or when it detected the Syrian regime's "potential preparations" for a new chemical attack, but only notes that it "would likely result in the mass murder of civilians, including innocent children."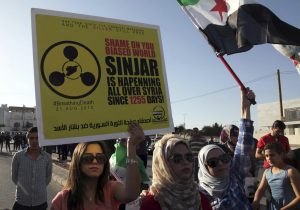 "As we have previously stated, the United States is in Syria to eliminate the Islamic State of Iraq and Syria. If, however, Mr. Assad conducts another mass murder attack using chemical weapons, he and his military will pay a heavy price," Spicer said.
Following the chemical attack in northern Syria on Apr. 4, which the West blamed on the Assad regime, US President Donald Trump ordered a unilateral bombardment of a Syrian government air base, in the city of Homs.
Such bombing marked Washington's first direct attack on the Damascus regime in six years of conflict, and also thwarted the thawing relations between Trump and Russian President Vladimir Putin.
Trump and Putin are scheduled to have their first bilateral meeting next week, as part of the G20 leaders' summit in Hamburg, Germany.