Washington, Jun 27 (EFE).- The US government is preparing to help any institution affected by the new cyberattack that is affecting companies around the world, Department of Homeland Security spokesman Scott McConnell told EFE.

The multi-pronged attack by a type of ransomware virus called Petya over the past few hours has affected dozens of institutions, businesses and banks in Russia and Ukraine, as well as Denmark's Maersk shipping company and the French glassmaking and construction materials giant Saint-Gobain.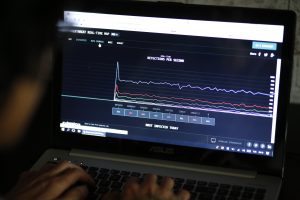 The DHS spokesman refused to explain if US firms or infrastructure have been affected by the cyberattacks, but he said that the government is in communication with its international partners and is ready to provide help to anyone who requests it.

US pharmaceutical giant Merck, the world's second largest such firm, confirmed on its Twitter account that its computer network was compromised on Tuesday in the global attack.

The firm, which has headquarters in a number of countries, including Ukraine, went on to say on Twitter that other organizations have also been affected and that it is investigating the matter and will provide additional information when it knows more about the situation.

So far, Merck is the only US firm that has acknowledged being a victim of the cyberattack.
DHS is "monitoring reports of cyber attacks affecting multiple global entities and is coordinating with our international and domestic cyber partners," said McConnell.

He refused to confirm if any country had requested US assistance so far, saying – in any case – that any request of that kind would be confidential.

For the moment, Ukraine has been the country most affected by the attack, which targeted the Kiev metro, the state-run Ukrenergo electricity company, the Ukrtelecom telephone company and several cell phone operators, among many other firms.

In Russia, the known victims of the attack include the Rosneft oil giant, which was one of the first companies to complain about having its computer network hacked.