By Lina Broydo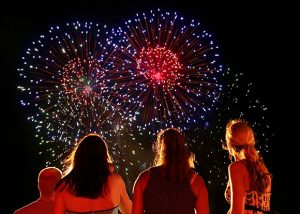 4th of July Fireworks Spectacular with the SF Symphony 
July 4th at 8 p.m.
Put the extra sparkle into your 4th of July celebration to the magnificent sounds of the San Francisco Symphony under the baton of Maestro  Edwin Outwater as they perform selected compositions by the favorite American composers: Semper fidelis by Sousa; Carousel Waltz by Rodgers;  Plink Plank Plunk! by Anderson; Fanfare for the Common Man by Copland; Armed Forces Salute by Lowden and much more. Vocalist Storm Large joins the SF Symphony for the  4th of July Fireworks Spectacular with his rendition of American Songs: "Camptown Races", "Shenandoah" and "Turkey in the Straw."  Happy 4th of July!
 Tickets and Information 
Tickets are $35.00, $29.50 and $24.00 for reserved seats, and $24.00 for general admission for lawn seats.
415-864-6000
Shoreline Amphitheater
Amphitheater Parkway in Mountain View
 Photo by SF Symphony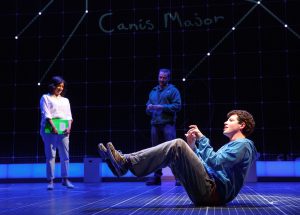 "The Curious Incident of the Dog in the Night-Time"
Through July 23
Adapted by Simon Stephens from the novel by Mark Haddon and directed by Marianne Elliott, this spellbinding and award winning Broadway touring production of "The Curious Incident of the Dog in the Night-Time" transforms the audience into the thoughts of autistic teen. The mind opening play depicts a highly visual behavior of a 15-year-old boy with autism spectrum disorder whose thoughts, intuitions and hard-won human connections are showcased for the duration of over 2-hours brilliant  theater experience. From the play's opening visual scene to the last moment of this production – it is a remarkable fusion of a well written story, superb acting, bold intriguing sets and a superlative collaborative efforts of all involved. After seeing this play on Broadway in New York, may I add: this is the theater at its best and not to be missed.
Tickets and Information
Prices range from $55 to $127
888.746-1799
Golden Gate Theatre
1 Taylor Street in San Francisco
Photo courtesy of SHNSF 
Ethnic Dance Festival in San Francisco
July 8 & 9, July 15 &16
The grand venue of the city's War Memorial House is the new stage for the internationally acclaimed San Francisco Ethnic Dance Festival in its 39 years of performing all over the world. The two-weekends festival will present 500 Bay Area Artists and 24 Dance & Music Ensembles, and glorify the rich ethnic cultures that they represent. The festival celebrates and fosters appreciation for the diverse ethnic communities in the Bay Area. "I know of no regular event that more effectively, more movingly, recommends this country's diverse inclusiveness than the annual SF Ethnic Dance Festival. The companies appearing aren't visiting from other countries; they are American." – New York Times. Some of the participating dance companies: Academy of Danse Libre; Ballet Folklorico Mexico Danza; Natya at Berkeley; YaoYong Dance; Ballet Afsaneh; Fogo Na Roupa; LIKHA Philipino Folk Ensemble, just to name a few.
Tickets and Information
Prices range from $25 to $45
Sunday matinees are half price for children 16 and under.
415-392-4400
www.sfethnicdancefestival.org
War Memorial Opera House
301 Van Ness Avenue in San Francisco
Photo courtesy of SFEDF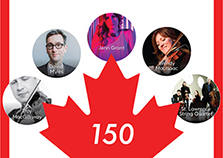 Oh Canada – Sanford Live Celebrates Canada Day 
July 1, from 4 p.m to 10 p.m.
Canada is having a major moment in 2017 celebrating both the 150th anniversary of Confederation and the 375th anniversary of the city of Montreal. Stanford Live will toast its neighbors to the north by inviting a few of them for a Canada Day daylong celebration at Bing Concert Hall at Stanford University. Some of the featured Canadian artists invited to this very special festivity are Jenn Grant David Myles; Wendy Maclsaac, Troy MacGillivray, St. Lawrence String Quartet and Canadian square dancers. Performances will take place on the Bing's main stage, studio and lobby.
Tickets and Information
650-724-2464
Bing Concert Hall
327 Lasuen Street at Stanford
Free parking
Photo courtesy of Stanford Live