By Lina Broydo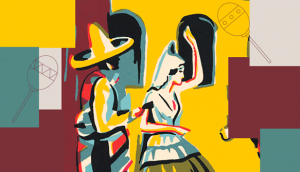 Jalisco Philharmonic Orchestra to Play in San Francisco
July 16, 8 p.m.
Evoking the colors and rhythms of Latin America, it's an evening of vibrant music by 20th Century Mexican composers performed by one of Mexico's most exciting orchestras with conductor Marco Parisotto. The program also features Copland's iconic musical portrait of a dance hall in Mexico City, El Salón Mexico and Gershwin's Catfish Row Suite from Porgy and Bess with sensuous music inspired by spirituals, jazz, blues, and Broadway. Note: the SF Symphony does not appear in this performance.
Tickets and Information
Prices range from $15 to $85
415-864-6000
Davies Symphony Hall
Grove Street between Van Ness and Franklin Streets in San Francisco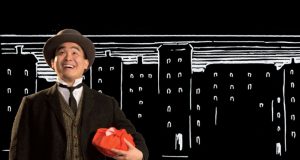 The Four Immigrants
An American Musical Manga
July 12 through August 6
The immigrants are all over the news and now they are landing on the stage at Lucie Stern Theatre in the TheatreWorks of Silicon Valley production and world premiere of a San Francisco adventure of "The Four Immigrants". From a tumultuous earthquake to an exhilarating world's fair, this comic musical chronicles the adventures of four endearing Japanese immigrants as they reach the shores of the turn-of-the-twentieth-century San Francisco. With the energetic vaudeville and ragtime score, the show follows four young immigrants as they pursue their American Dream despite limited options in the land of opportunity. Enjoy this runaway hit with music, lyrics and book by Min Kahng and based on Manga Yonin Shosei by Henry Yoshitaka Kiyama. And remember "Hamilton" is not the only show in town…
 Tickets and Information
Prices range from $35 to $60
Special rates are available for seniors, educators and patrons 35 and under
650-463-1960
Lucie Stern Theatre
1305 Middlefriled Road in Palo Alto
Photo courtesy of TheatreWorks
The History of the Cocktail in America
July 13, 7 p.m.
Register early as this may be one of the most popular program at the Los Altos Library. Join Cache Bouren, the owner and bartender of Haberdasher Cocktail Lounge in San Jose as he presents a lecture about the rich history of cocktails and their ties to literature and movies.  Bouren will also demonstrate the techniques for making classic cocktails at home. Setting up a functional  bar at home is not an easy task, but with Bouren's professional advise you will  find the right fit for your home's cocktails central to entertain your happy friends. You may encourage them to leave a tip for your favorite charity. And who would have thought that library is for reading books only… Cheers!
Tickets and Information
Free admission
650-948-7683
Los Altos Library
13 South San Antonio Road in Los Altos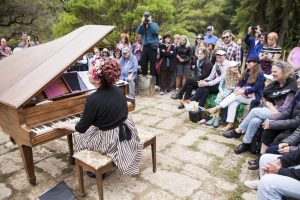 Musical Moments by Twelve Pianos & You in the Garden
July 13-24, 9 a.m. to 6 p.m.
The San Francisco Botanical Garden (SFBG) is staging a number of blooming Flower Piano concerts as the music, community and nature join forces to present the "Twelve Days, Twelve Pianos, One Garden & You" beautifully orchestrated by Sunset Piano's public piano project. Visitors will find twelve pianos tucked among the many flower-filled gardens within SFBG's 55 acres and are encouraged to play what they like, from chopsticks to Tchaikovsky. On weekend days, event partner Sunset Piano has invited professional pianists and a whole host of other musicians to perform throughout the Garden as well, and the public is welcome to pack a picnic and enjoy the shows. All twelve pianos will be available for the public to play except during performances.
Tickets and Information
Admission for non-residents is $8
Free for San Francisco residents with proof of residency
(415) 661-1316
SFBG located in Golden Gate Park
9th Ave at Lincoln Way in San Francisco
Photos courtesy of SFBG