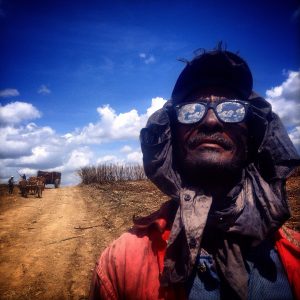 Santo Domingo, Jul 6 (EFE).- A new exhibition, "Everyday Dominican Republic – Miradas Cotidianas," gives visitors to Santo Domingo's Centro Imagen a chance to view common scenes that might be glossed over without the unique focus of a photographer's eye.
"This project seeks to provide identity, to go beyond photography's stereotypes and break down the prejudices" that people have about different places in the world, Chilean-born photographer Erika Santelices, who now lives in the Dominican Republic and is one of EverydayDR's founders, told EFE.
The project arrived in the Dominican Republic in September 2016 as part of the global Everyday community born in Africa with the goal of showcasing the continent's diversity and visual riches.
The network is now comprised of photographers from around the world who capture daily scenes in their countries using cell phones and post the pictures on Instagram.
The managers of Everyday's Dominican franchise have created a day-by-day album of photos taken exclusively with mobile phones, selecting more than 100 images from the hundreds of photographs already posted globally on Everyday.dr's Instagram account.
Each scene is viewed through a small window, emulating the square format in the popular social network.
"When people think about the Caribbean, they think about beaches, and that's it. We are here showing that there's much more, a different life, in the countryside, in the cities, in the arts. It is not just the typical vacation post card," Santelices said.
The photographer said the EverydayDR project changed her work routine, forcing her to alternate shooting with professional gear and with a cell phone.
"Now, I always have the cellular phone ready to take photos, even while covering events as a photojournalist I see things behind the information, and these photos I take with the cell for EverydayDR," Santelices said.