Washington, Jul 13 (EFE).- The Republican leadership in the US Senate unveiled Thursday a second version of a bill meant to replace the 2010 Affordable Care Act (ACA), but the changes don't seem to have convinced enough of the GOP doubters to ensure passage.
The text presented by Majority Leader Mitch McConnell of Kentucky included adjustments aimed at appeasing two groups of Republican holdouts: those who think the original draft didn't go far enough to dismantle the ACE; and others who say the proposal would cause too many people to lose insurance coverage.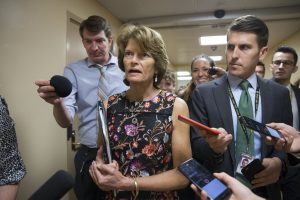 Commonly known as ObamaCare, the ACA was the signature domestic policy initiative of Barack Obama's 2009-2017 presidency and Republicans have been running for years on a vow to repeal it.
But now, with Republican Donald Trump in the White House ready to sign a repeal, Senate Republicans are finding it difficult to agree on legislation.
The GOP-controlled House of Representatives has already passed a health-care bill and Trump insisted that the Senate complete work on the issue before going into recess, prompting McConnell to announce Tuesday that the chamber would remain in session for an additional two weeks.
Republican leaders say the latest iteration of the bill provides roughly $70 billion in additional funds that individual states could use to reduce insurance premiums and make health care more affordable.
At the same time, the revised bill still cuts Medicaid, the federal health program for low-income people, an approach strongly opposed by Republican Sens. Rob Portman of Ohio, Shelley Moore Capito of West Virginia, Lisa Murkowski of Alaska, Susan Collins of Maine and Dean Heller of Nevada.
Hard-liners, meanwhile, may be attracted by the inclusion of a provision proposed by Texas Sen. Ted Cruz that would permit insurers to offer low-cost plans that don't meet the standards established by the ACA, including the obligation to cover pre-existing conditions.
Adding complexity to an already complicated situation, GOP Sens. Lindsey Graham of South Carolina and Bill Cassidy of Louisiana rolled out an alternative proposal that envisions giving the individual states more discretion in deciding what should replace ObamaCare.
The initial GOP response to McConnell's new initiative was not encouraging, as both Collins and libertarian-leaning Sen. Rand Paul of Kentucky reaffirmed their opposition.
And the Senate Democratic leader said that the changes to the original bill did not amount to much.
"The Republican Trumpcare bill still slashes Medicaid," New York Sen. Chuck Schumer said on the floor of the Senate. "The cuts are every bit as draconian as they were in the previous version – a devastating blow to rural hospitals, to Americans in nursing homes, to those struggling with opioid addiction and so many more."
The non-partisan Congressional Budget Office estimated that more than 20 million people would stand to lose health insurance under the original Republican Senate bill.