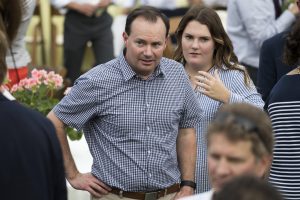 Washington, 17 jul (EFE).- El presidente Donald Trump pidió hoy a los republicanos que "simplemente deroguen" la reforma sanitaria promulgada por su antecesor, Barack Obama, y trabajar desde cero en otro plan, tras el bloqueo creado en las filas conservadoras, incapaces de acordar una propuesta alternativa.
"Los republicanos deberían simplemente derogar el fallido Obamacare y trabajar desde cero en un nuevo plan de salud. ¡Los demócratas se unirán!", dijo Trump a través de su cuenta personal de Twitter.
Este mensaje llegó minutos después de conocerse que la oposición de algunos senadores de su propio partido hacía fracasar la enésima propuesta sanitaria republicana para derogar y reemplazar Obamacare.
Los senadores que anunciaron este lunes su oposición a la propuesta son Mike Lee y Jerry Moran, que se unieron así a Susan Collins y Rand Paul como los cuatro republicanos que han dado la espalda al texto.
Con la oposición de estos cuatro republicanos y la unión de los 48 senadores demócratas en contra la derogación de Obamacare, los votos favorables a la nueva propuesta quedarían por debajo de los 50 necesarios para aprobarla.
Trump lleva meses frustrado con el Congreso que, pese a sus intentos y a la mayoría republicana en las dos cámaras, no ha logrado aprobar la derogación y reemplazo de la reforma sanitaria de Obama, una de las grandes promesas electorales del magnate.
Según los estudios de la Oficina de Presupuesto no partidista del Congreso (CBO, en inglés), entre 22 y 24 millones de personas perderían su cobertura de salud en los próximos diez años con las propuestas conservadoras.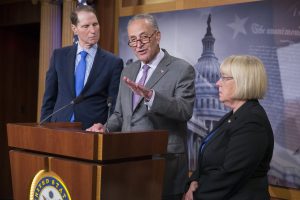 Trump asks Republicans to repeal Obamacare after new health bill collapses
The president of the United States on Monday urged Republicans to "just repeal" health care reform endorsed by former President Barack Obama and start over with a new plan, following opposition from conservative Republican senators, who seemed unable to agree on the alternative proposal.
"Republicans should just REPEAL failing ObamaCare now & work on a new Healthcare Plan that will start from a clean slate. Dems will join in!," Donald Trump said through his personal Twitter account.
The new health care bill proposed by the Trump government was left earlier on the same day with no apparent possible progress in the Senate after two other Republican lawmakers announced their opposition to the proposal, leaving the party a minority in the Upper House.
The senators who opposed the proposal on Monday were Mike Lee and Jerry Moran, joining Susan Collins and Rand Paul as the four Republicans who have turned their backs on the proposal that the
Trump government was trying to push to replace Obamacare.
In addition to the four opposing Republicans, several other senators such as Ron Johnson also expressed doubts about the new proposal.
Lee and Moran announced their opposition after the Republican Senate leadership decided to postpone its vote scheduled for this week due to the absence of Senator John McCain, who is recovering from eye surgery.
With the opposition of the four Republican and 48 Democratic senators against the repeal of Obamacare, the votes in favor of the new proposal would be below 50, the amount required to approve the bill.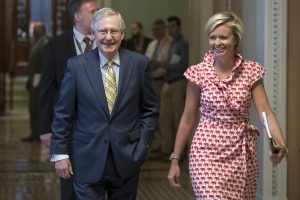 This is the second proposal by the Republicans taken to the Senate, after the party's more conservative and moderate senators previously rejected the first proposal in June.
Like the previous proposal, the second bill proposed strong cuts in the Medicaid program, which offers funding for medical services to people with low income in the US – a measure that was opposed by centrist Republican senators.
The new bill provided approximately $70 billion in additional funds that the states could use to help reduce health insurance premiums, keep medical costs down, and make health care more affordable.
It also included an amendment that allowed insurers to offer plans that did not comply with all Obamacare regulations, including the obligation related to pre-existing conditions Democrat Senator Charles Schumer said this "second failure" of the Republicans to pass their own law proved that "the core of this bill is unworkable" and invited them to work together on a lasting law that would lower premiums and improves the system.
According to the nonpartisan Congressional Budget Office (CBO), this bill would cause between 22 and 24 million people to lose their healthcare coverage within the next ten years.