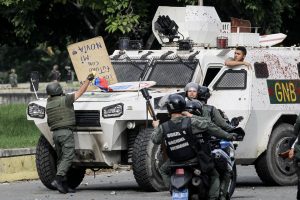 Caracas, Jul 27 (efe-epa).- Two people were found dead Thursday in the western state of Lara and in the eastern state of Anzoategui, respectively, during the demonstrations in Venezuela, with one of them being shot dead in the chest, reported the Public Ministry (MP).

One of the victims was identified as Rafael Canache, 29, who lost his life in an "irregular situation" Thursday in Jabillote in the eastern state of Anzoategui, prosecutors said on Twitter.

In the same incident, another person, 20, unidentified, was also injured.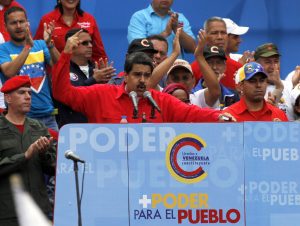 The non-governmental Venezuelan Observatory of Conflict said that Canache was "killed" during protests, but the authorities have to yet to confirm the details of his death.

The other victim was Jose Miguel Pestano Canelon, 23, who died during a demonstration carried out in the city of Cabudare, in the western state of Lara, said the Public Ministry.

The latest victims bring the death toll to a total of 107 in the demonstration that has shaken Venezuela since April 2017.
With these two young victims, a total of six people have died since Jul. 26, the first day of the 48-hour general strike called by the opposition against the election of a National Constituent Assembly scheduled for Jul 30.

On Jul. 30, Venezuelans are scheduled to cast their vote for more than 500 members of the National Constituent Assembly, which will be in charge of drafting a new constitution and reordering the state without anyone being able to oppose their decisions.