Caracas, July 31 (EFE).- The President of Venezuela on Monday criticized sanctions imposed by the United States government against Caracas over the July 30 elections amid violent protests against the National Constituent Assembly (ANC) promoted by the government.
"You're with Trump or you're with Venezuela, you're with Trump or you're with the democracy, you're with Trump or you're with the free people of the world, that's the decision, you're with Trump or you're with the free world," Nicolas Maduro said in a televised speech at the National Electoral Council (CNE) headquarters.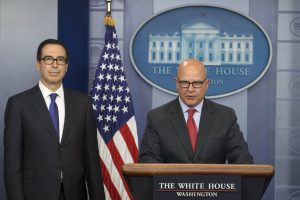 "They are the decisions that express their impotence, their despair, their hatred. They express the character of the magnate, who is emperor of the United States," the president added.
Maduro also responded to Washington's threat to suspend the ANC, saying: "I do not obey Imperial orders (…) of foreign governments".
"Trump is more disowned in the United States and in the world than George W. Bush," who declared himself "anti-colonialist, anti-racist" and "against the Ku Klux Klan that rules the White House," the Venezuelan leader said.
Maduro once again criticized the US which he claimed behaved in an imperial manner in Latin America and the Caribbean, and attacked governments in the region that he said were falling under the domination of Washington.
US National Security Adviser Herbert R. McMaster on Monday announced direct sanctions by the US government, including freezing Maduro's assets in the US and prohibiting US citizens from carrying out economic transactions with the Venezuelan leader.
"Maduro is not just a bad leader. He is now a dictator," said McMaster, adding that Maduro has joined "a very exclusive club", that includes Zimbabwean President Robert Mugabe, Syrian President Bashar al-Assad, and North Korean leader Kim Jong-un, who have all been sanctioned by Washington.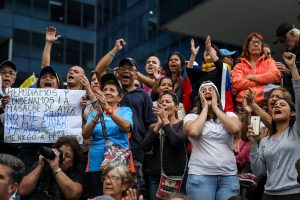 The US imposed sanctions in response to the July 30 elections of representatives of the Constituent Assembly that Maduro planned to use to draft a new national charter.
However, the opposition and other social societies criticized the move as a way for Maduro to consolidate a dictatorship in the country.
The US and others including Colombia, Mexico and the European Union (EU) have said they will not recognize the assembly established from the vote.
The Venezuelan Attorney General said July 30 protests against the elections left a total of 10 dead, however the opposition alliance Democratic Unity Roundtable (MUD) said the death toll was 14.
The latest victims bring the total death toll from the wave of anti-government protests that began on April 1 to 121.
The government said more than 8 million Venezuelans voted in the July 30 elections. The MUD refused to participate as it considered the vote "fraudulent".