By Lina Broydo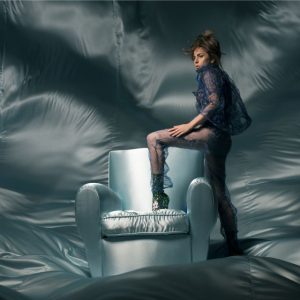 Lady Gaga is Coming to San Francisco 
August 13 at 8.p.m.
The Avant-garde pop superstar descends to the AT&T Park, the home of the San Francisco Giants, as part of her Joanne album 2017 World Tour. Described as a "stylistically eclectic collection of swaggering rock, introspective ballads and soulful, danceable grooves" – you will go gaga over Lady Gaga"s show. Guaranteed. Lady Gaga's bold style, exuberantly unique and sometimes bizarre and outrageous costumes, but mostly her rich voice transfix audiences all over the world. I wonder if her friend Tony Bennett will surprise her on stage in the city he loves and the city where he left his heart… (Remember his mega hit: "I left my heart in San Francisco?") And just in case you plan a cross country trip  the Lady Gaga's Joanne World Tour features four shows at Major League Baseball venues, including AT&T Park, Wrigley Field in Chicago, Citi Field in New York and Fenway Park in Boston. Play ball and see Lady Gaga – a winning combination. 
Tickets and Information 
AT&T Park,
24, Willie Mays Plaza in San Francisco
Photo courtesy of ladygaga.com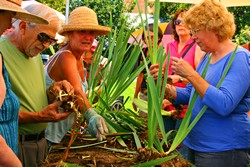 Iris Classes & Open Garden in Healdsburg
August 19 & 20, 10 a.m. to 5 p.m.
Dig. Plant. Enjoy. Irises are easy to grow especially when Roxie Nall, the Russian River Rose Company's resident iris expert will give a hands-on demonstration on how to dig, groom and successfully plant irises, better known as the Beautiful Princesses of the early spring. Plan a weekend getaway to Sonoma wine county and spend a day at the stunningly aromatic and gorgeous Russian River Rose Gardens brimming with roses, hummingbirds and colorful butterflies. Watch Monarchs, Pipevine & Tiger swallowtails as they flit from flower to flower sipping sweet nectar. Take advantage of a special pricing on all the newly dug irises from the company's garden collection of over 100 varieties. Don't miss the hourly raffle drawings for free plants. Visit the unique gift shop featuring planting materials and their famous estate-produced Rose Water and Rose Perfumes. Please stop and smell the roses at this paradise just an hour drive from the City by the Bay.
Tickets and Information 
Free admission, $2 donation recommended
707-433-7455
www. russian-river-rose.com
Russian River Rose Company
1685 Magnolia Drive in Healdsburg
Photo courtesy of Mikala Kennan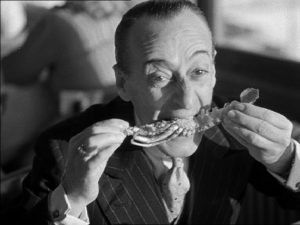 Spaghetti and Movie Night
August 17 at 7:00 p.m.
The Italian Cultural Institute of San Francisco and the San Francisco Athletic Club are presenting a delicious way to spend a night at the movies.  The first of series of entertaining evenings combining one of Italy's most iconic dishes with a film screening of "When Italy Ate in Black and White." A documentary film "Quando l'italia mangiava in bianco e nero" produced in 2016, depicts a journey between the traditional recipes of Italian regional cuisine and the black and white images from the Instituto Luce's Archives, exploring the eating habits and customs of the Italians in the past century. Should be a lot of fun. Buon Appetito!
Tickets and Information
Price of $35 per person includes appetizers, salad and spaghetti with meatballs
415-781-0166
SF Italian Athletic Club
1630 Stockton Street in San Francisco
Photo courtesy of ICI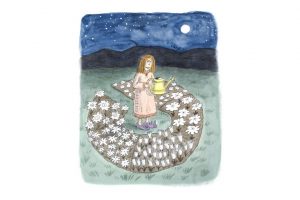 Roz Chast: Cartoon Memoirs Unveiled
On view through September 3
The Contemporary Jewish Museum in San Francisco presents a very unique opportunity to view over 150 drawings by Roz Chast, an artist who graced The New Yorker Magazine with her clever and witty magazine covers for the past 39 years.  The New Yorker Magazine tends to keep the identities of the artists under covers, but the mystery of Ms. Chast  is solved as the museum unveils her amazing and captivating work from her graphic memoir Can't We Talk About Something More Pleasant with dozens of original cartoons and illustrations from her own and other writers' books for children and adults – all demonstrating the juxtaposition of a cartoon's ability to make us laugh and contemplate. And we could use a bit (or a lot) of laughter right now…
Tickets and Information
415-655-7800
The Contemporary Jewish Museum
736 Mission Street in San Francisco
Photo courtesy of CJM