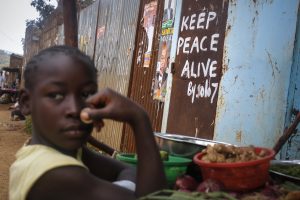 Washington DC, Aug 7, (EFE).- The Former President of the United States on Monday called for calm in Tuesday's general elections in Kenya, where there are concerns over a possible resurgence of violence stemming from political and ethnic tensions.
Barack Obama, whose father was born in Kenya and who still has a family in the country, issued a long statement calling on Kenyan citizens as well as the leaders of the African country to leave fear and division behind.
"Reject a politics of tribe and ethnicity, and embrace the extraordinary potential of an inclusive democracy" Obama said in the statement,adding "I urge Kenyan leaders to reject violence and incitement; respect the will of the people; urge security forces to act professionally and neutrally; and work together no matter the outcome," the statement, which was released hours before the elections started, reads.
It is feared that Tuesday's elections will have parallels with the 2007 elections, which resulted in violence that killed 1,100 people and forced 600,000 to leave their homes.
The candidates are from opposing tribes, and current President Uhuru Kenyatta has been accused of rigging the elections process by his rival Raila Odinga, who also participated in the 2007 presidential elections and refused to accept his defeat, which led to the bloody clashes between tribes.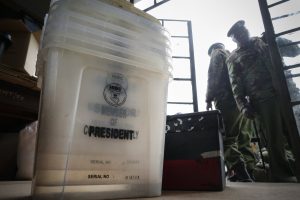 "I urge all Kenyans to work for an election – and aftermath – that is peaceful and credible, reinforcing confidence in your new Constitution and the future of your country. Any disputes around the election should be resolved peacefully, through Kenya's institutions and the rule of law," Obama said.
"As a friend of the Kenyan people, I urge you to work for a future defined not by fear and division, but by unity and hope," he added.
Obama commented that there has already been "too much incitement and appeals based on fear from all sides" during the current Kenyan elections campaign, and warned that "the Kenyan people as a whole will be the losers if there is a descent into violence."
The former US president recalled that Kenyans "know more than any the needless pain and agony" that triggered the crisis in 2007 and, therefore, they have "the ultimate responsibility" to prevent the similar situation from happening again.
"I hope you will choose to build on this inclusive spirit to further advance the gains that have been made, rather than putting them at risk," Obama added.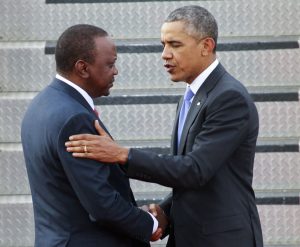 Obama llama a la calma y a rechazar la violencia en las elecciones de Kenia
Washington, 7 ago (EFE).- El expresidente Barack Obama llamó hoy a la calma en las elecciones generales de este martes en Kenia, donde se teme un rebrote de la violencia debido a tensiones políticas y étnicas, y pidió a los ciudadanos y los líderes del país africano que dejen atrás el "miedo y la división".
Obama, cuyo padre nació en Kenia y que aún tiene familia en el país, emitió un largo comunicado en el que pidió a los kenianos que "rechacen la política de las tribus y la etnicidad, y abracen el extraordinario potencial de una democracia incluyente".
"Urjo a los líderes kenianos a rechazar la violencia y la incitación, respetar la voluntad del pueblo, instar a las fuerzas de seguridad a que actúen de forma profesional y neutral, y trabajar juntos sea cual sea el resultado", afirmó Obama.
El exmandatario, que abandonó el poder en enero pasado, envió ese mensaje horas antes de unas elecciones que presentan evidentes paralelismos con los comicios de 2007, que derivaron en un enfrentamiento que mató a 1.100 personas y forzaron a 600.000 a dejar sus hogares.
Los candidatos son de tribus opuestas, y el actual presidente, Uhuru Kenyatta, ha sido acusado de amañar el proceso electoral por parte de su rival, Raila Odinga, quien también se presentó en 2007 y se negó a aceptar su derrota, lo que desembocó en el sangriento enfrentamiento entre tribus.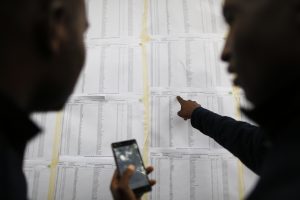 "Insto a todos los kenianos a trabajar por unas elecciones, y un periodo postelectoral, que sea pacífico y creíble, que refuerce la confianza en su Constitución y el futuro de su país. Cualquier disputa sobre las elecciones debería resolverse pacíficamente, a través de las instituciones de Kenia", subrayó Obama.
"Las decisiones que ustedes tomen en los próximos días podrían o bien hacer que Kenia retroceda o bien unir al país. Como amigo del pueblo keniano, les urjo a trabajar por un futuro que no esté definido por el miedo y la división, sino por la unidad y la esperanza", indicó.
Obama opinó que ya ha habido "demasiada incitación y mensajes basados en el miedo provenientes de todas las partes" en la actual campaña electoral keniana, y advirtió de que, "si hay una espiral de violencia, el perdedor será el pueblo keniano en general".
El expresidente recordó que los kenianos "conocen mejor que nadie el dolor innecesario" que provocó la crisis de 2007, y por tanto tienen "la responsabilidad última" de evitar que vuelva a ocurrir algo así.
"Espero que elijan profundizar en los avances que se han hecho (desde entonces), en lugar de ponerlos en riesgo", agregó Obama.