By Lina Broydo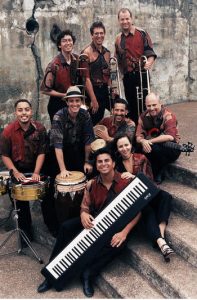 Salsa Con Vino: Dance, Music and Wine in Napa Valley
August 19, at 7:30 p.m.
Ceja Vineyards, Dance Papi and the Napa Valley Opera House present "Salsa Con Vino" a lively celebration of dance, music and wine in the gorgeous setting of Napa Valley.
To keep things hot on the dance floor this community dance event includes live salsa music by Edgardo & Candela, a Bay Area based percussionist, vocalist, educator and band leader with over 33 years of professional experience; salsa lessons by Nicole Lazo, one of Sacramento's top salsa instructors, who is an elegant and graceful dancer known for her uniquely styling and body movement and a true love for teaching;  and DJ MigZ who can be found across globe at festivals and special events.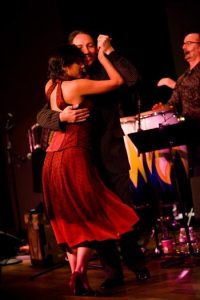 Tickets and Information
Admission is $25 at the door; $20 when booked online
Wine, Beer & Cocktails Available for Purchase
707-255-3954
www.cejavineyards.com
Ceja Vineyards
Napa Valley Opera House
1030 Main Street In Napa
Photo courtesy of Ceja Vineyards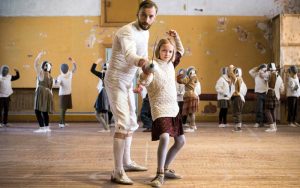 "The Fencer" 
Golden Globe Award Nominee for the Best  Foreign Film
Opens on August 25
San Francisco: Opera Plaza Cinema
Berkeley: Shattuck Cinemas
San Rafael: Film Center
San Jose: Cinema 3
Inspired by the true story of Endel Nalis, the legendary fencing master.  "The Fencer" depicts his escape in 1950 to Estonia from the secret police in Leningrad. He finds work as a teacher and organizes a sports club for his students. Endel Nalis  learns to love the children and begins to look after them since most are orphans as a result of the Russian occupation. Nalis starts teaching and sharing with them his great passion of fencing.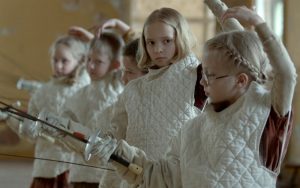 Produced by filmmaker Klaus Haro, the film is showcasing the sport of fencing as it becomes a form of self-expression for the children who see Endel as their role model.
There is much more to this amazing human interest story, but you will have to see the rest of this story in "The Fencer" movie screenings at the four locations around the Bay Area. For tickets and information call individual movie theaters.
Photo Courtesy CFI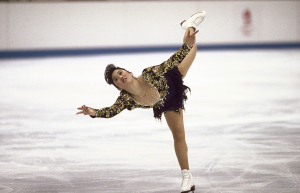 Kristi Yamaguchi's Golden Moments Figure Skating Show
September 3 at 3:30 p.m.
No matter how hot is the weather outdoors, the San Jose's SAP Center has a cool and shiny ice indoors to showcase some of the world's top figure skaters.
Enjoy an extraordinary afternoon with Kristi Yamaguchi, the 1992 Olympic Gold Medalist and two time world champion and her champion friends Brian Boitano, Karen Chen, Polina Edmunds, Vincent Zhou, and Maria and Alex Shibutani to name a few. Golden Moment is more than a show, your attendance supports Kristi's early childhood literacy project. Visit alwaysdream.org for more information.
Tickets and Information
Prices range from $40 to $100
408-287-9200
SAP Center
525 West Santa Clara Street in San Jose
Photo courtesy of SAP Center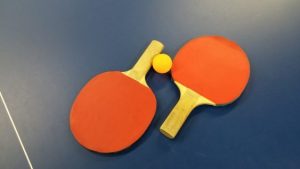 Ping Pong Tournament in Chinatown
August 20, 8 a.m. to 3 p.m.
Join San Francisco's Mayor Lee as he demonstrates his skills by playing with some of you and kicks off the Chinatown's Ping Pong Tournament. Enjoy a day of ping pong and family fun as you cheer on your favorite team.
Here is my secret hint:  the best place to watch will likely be the Old Saint Mary's Cathedral Church where the advanced ping pong champions participate in this tournament. And since the event is taking place in Chinatown save your appetite for the best Chinese cuisine in the Bay Area.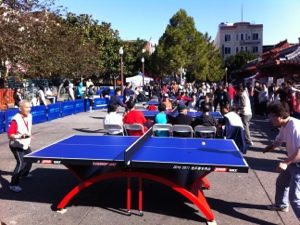 Tickets and Information
Free admission
St. Mary's School
838 Kearny Street in San Francisco
Photo courtesy of Ping Pong Tournament