Washington, Aug 21 (EFE).- US Secretary of State Rex Tillerson telephoned his counterparts in Afghanistan, Pakistan and India on Monday to brief them ahead of President Donald Trump's speech outlining a new approach to the Afghan conflict.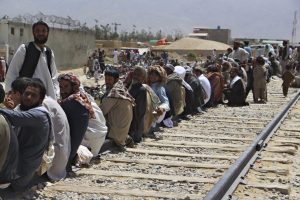 The calls were made hours before Trump was scheduled to make a nationally televised address on the war that began in October 2001 with an invasion that quickly led to the fall of the Taliban government.
"The topic was how the United States would like to work with each country to stabilize South Asia through a new, integrated regional strategy," State Department spokesperson Heather Nauert said of Tillerson's conversations.
US media outlets reported that Trump is planning to announce the deployment of an additional 4,000 American troops to Afghanistan.
Some accounts suggest the president will also reduce US military aid to Pakistan, blamed by many in Washington for providing safe haven to the Taliban.
The United States currently has some 8,400 troops in Afghanistan as part of a NATO operation to assist Afghan forces and to carry out anti-terrorism strikes in the South Asian country.
The Pentagon views the present troop levels as insufficient to counter the Taliban, who now control about 40 percent of Afghan territory.