United Nations, Aug 29 (EFE).- The United Nations Security Council, meeting in New York, late Tuesday condemned the latest North Korean ballistic missile launch, which flew over Japanese territory, and demanded that Pyongyang immediately cease their actions.

The UN Security Council said it "strongly condemns" the ballistic missile launched by North Korea, which crossed over northern Japan early Tuesday, calling it an "outrageous" threat, as well as several other ballistic missiles launched on August 25, 2017.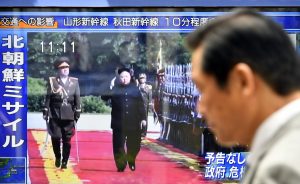 The council stressed the importance of taking immediate and concrete action to reduce tensions on the Korean peninsula and called on all states to strictly implement the resolutions imposed on the hermit country.
The council pointed out North Korea's actions were "not just a threat to the region, but to all UN Member States," and expressed its "grave concern" over Pyongyang's actions, saying they are "deliberately undermining regional peace and stability."

The UN body also expressed its commitment to a "peaceful, diplomatic and political solution" and urged North Korea to "abandon all nuclear weapons and existing nuclear programs in a complete, verifiable and irreversible manner," and "not conduct any further tests or provocations."

The statement by the UN Security Council came a day after North Korea launched a ballistic missile from a base near Pyongyang, which passed over northern Japan and traveled for more than 2,700 kilometers before falling into the sea about 1,180 kilometers off Cape Erimo, on the northeastern end of the Japanese archipelago.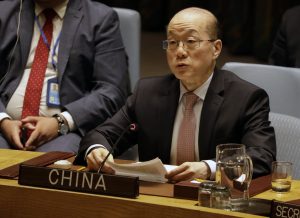 The North Korean state news agency KCNA confirmed Wednesday that the Hwasong-12 mid-range ballistic missile was launched by order of Kim Jong-un on Tuesday in response to the ongoing military exercises held by South Korea and the United States.

According to KCNA, the missile test was a "meaningful and crucial warning" for South Korea and the US, and "was carried out as a demonstration of strength to counter the Ulchi Freedom Guardian joint military drills," which began earlier in August in South Korea.

The missile "accurately hit the preset target waters in the northern Pacific" and " had no impact on the security of the neighboring countries," according to KCNA, adding that North Korean leader Kim Jong-un, who was supervising the operation, expressed "great satisfaction" over the successful result.

The Tuesday missile was the thirteenth launched so far by North Korea since the beginning of 2017 and came just three days after Pyongyang launched three short-range ballistic missiles into the Sea of Japan.

With its latest successful missile test, and a trajectory passing over Japan for the first time since 2009, Pyongyang wanted to demonstrate its weapons' capability to reach the vicinity of Guam island, which it previously threatened to attack following the recent increase in tensions with Washington.