By Lina Broydo
Start-studded Opening Night Gala with the San Francisco Symphony
September 14 at 8 p.m.
When the incomparable Maestro Michael Tilson Thomas better known as MTT and the world renowned cellist Yo Yo Ma ignite the stage – beware! Sparks will fly at this year's San Francisco Symphony Opening Gala as they all combine their artistic forces while performing beloved works for cello and orchestra.
The gala program includes compositions by Bernstein, Saint-Saens, Tchaikovsky and the ever so popular Ravel's Bolero. Please contain your enthusiasm and stay in your seat. Leave the spectacular action on stage to MTT and Yo Yo Ma.  The celebration continues at the post-concert with champagne, live music and dancing into the night.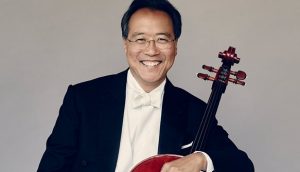 Special gourmet dining packages with premium seats are available by reservations with the assistance of the Volunteer Council at 415-503-5500.
Tickets and Information
Call 415-503-5500 or 415-864-6000
Davies Symphony Hall
Grove Street at Van Ness Street in San Francisco
Photo courtesy of SF Symphony
Smuin Ballet Dancers Dazzle and Shine in the Bay Area
Walnut Creek: September 22-23
San Francisco: September 29 – October 1
Definitely not to be missed as Smuin Contemporary American Ballet kicks off its 24th season with a vibrant Dance Series 01 program, featuring the West Coast premiere of Annabelle Lopez Ochoa's transcendent piece Requiem for a Rose, which examines the differences between love and romance. Ochoa is an internationally acclaimed choreographer who both choreographs contemporary dance works and adapts her style for classical ballet companies.
Also on the program is Michael Smuin's joyful tribute to Ol' Blue Eyes, Fly Me to the Moon. This blend of ballet and popular dance is the embodiment of the smooth and stylish melodies that have inspired generations, including Sinatra's renditions of "I've Got You Under My Skin" and "The Lady is a Tramp."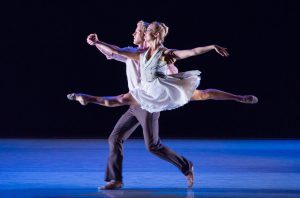 Rounding out the bill is the return of Garrett Ammon's bold Serenade for Strings. Upon making its West Coast premiere with Smuin in October 2014, the San Francisco Chronicle noted that "the whole cast danced it vibrantly and flawlessly." The company continues its well established tradition of excellence, virtuosity, ballet's original choreography and interpretation by its legendary founder Michael Smuin whom I met on several occasions on his visits to San Jose. Bravo!
Tickets and Information
Prices range from $25 to $73
Discounts are available for students and groups of 10 or more.                         
Walnut Creek: at Lesher Center for the Arts
1601 Civic Drive
925-943-7469
San Francisco: at Palace of Fine Arts
3301 Lyon Street
415-912-1899
Photo courtesy of Keith Sutter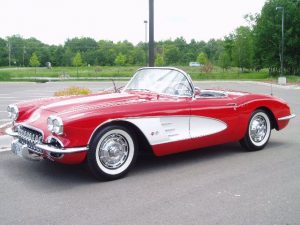 Corvette Spectacular Car Show in Los Altos
September 17, 8 a.m. to 4 p.pm.
Stroll along the Main Street in Los Altos to view close to 175 new, classic and racing Corvettes at one of the largest car gatherings on the West Coast.
The event showcases the history and legacy of the Chevrolet Corvette automobile since 1953. Live music will accompany your lovely day and an afternoon in Los Altos, a picturesque little town in heart of Silicon Valley. Bring your credit card just in case one of the new slinky cars strikes your fancy.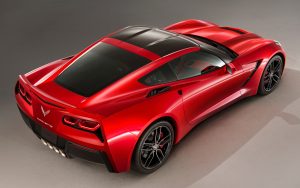 Not sure what the organizers of the event will be raffling off, I am sure it is not going to be a red Corvette, but I hope it benefits a special charity. Vroom, vroom!
Information
Free Admission
Downtown Los Altos
Main Street will be closed to regular auto traffic
Photo courtesy of Santa Clara Corvettes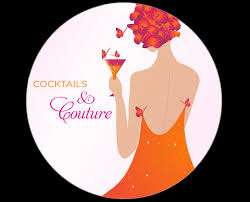 Friends, Fashions and FUNdraising
September 28, 5 p.m. to 8:30 p.m.
Shop, Sip and Support – is the unforgettable evening's motto of the "Girls Night Out" glamorous event befitting the San Francisco 49ers Academy in East Palo Alto. 
The private estate in Woodside will be the magical site for this year's festivities which will feature fabulous shopping with a unique selection of curated fashion vendors, a trend setting fashion show featuring the ladies & gents of the San Francisco 49ers, unlimited cocktail, wine & culinary tastings, and an awesome swag bag.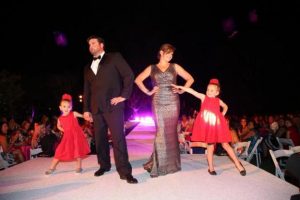 Lots of fun for a good cause and a perfect send-off to our favorite SF 49ers NFL teammates on their way to the 2018 Superbowl. Go Niners!
Tickets and Information
Prices start at $250
Purchase your tickets at 49ersacademy.org/couture
The location will be announced once you purchase the tickets
Photo courtesy of SF 49ers Academy