SAN JOSÉ, CA – Teatro Visión de San José, now in its 33rd year as a leader in national Chicanx/Latinx theater and the Silicon Valley arts community, is delighted to introduce Rodrigo García as the organization's new Artistic Director. García assumes the role from Elisa Marina Alvarado, who has served as the artistic leader of Teatro Visión since its founding in 1984.
 "I am excited to pass on the role of Artistic Director of Teatro Visión to my longtime mentee, artistic partner and dear friend, Rodrigo García," said Alvarado. "I am deeply grateful to everyone in our community who have made possible many years of wonderful, powerful teatro."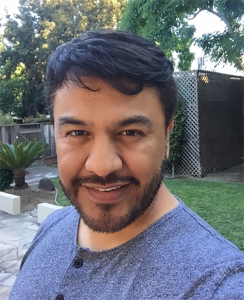 García first came to Teatro Visión as an actor in 2006. In 2009, he was accepted into the prestigious Theatre Communications Group New Generations leadership training program. García was part of the creative team that developed Teatro Visión's popular original Día de los Muertos play, Macario. He co-directed Macario's world premiere in 2013 with Alvarado and directed the 2014, 2015, and 2016 productions.
A graduate of the National Institute of Fine Arts in Mexico City in modern dance and drama, García is also an accomplished actor, educator, and translator. In addition to his work with Teatro Visión, García also directs Teatro Alebrijes, a theater company dedicated to the voices of the LGBT Latinx community. García is a graduate of the Multicultural Arts Leadership Institute (MALI) Class of 2009, and a member of the National Association for Latino Arts and Culture (NALAC).
"I feel very humbled and honored to be walking in the steps of Elisa Marina Alvarado, to continue the work she started and nurtured over decades," said García. "I am looking forward to helping carry the artistic vision of this company rooted in our values of social justice, informed by our experiences as Chicanx/Latinx."
As Teatro Visión's founding Artistic Director, Elisa Marina Alvarado has been the guiding force behind the organization's artistic programming for more than three decades of award-winning theater, including the world premiere production of Silvia Gonzalez's El Vagon (Boxcar), the 2011 West Coast premiere production of Rudolfo Anaya's Bless Me, Ultima, and the 2013 world premiere stage adaptation of the classic Mexican novel and film, Macario. In 2010 Alvarado received the James McEntee Lifetime Achievement award recognizing her work in the arts and community organizing in Santa Clara County.
In 2016 Theatre Bay Area selected Alvarado to be honored at their 40th anniversary celebration as one of 40 individuals who have been pivotal in making the Bay Area theater community one of the most dynamic in the nation. Alvarado will continue to work with Teatro Visión as a member of the artistic team developing a new Día de los Muertos play, scheduled to premiere in October 2018, and as an advisor to the new Artistic Director.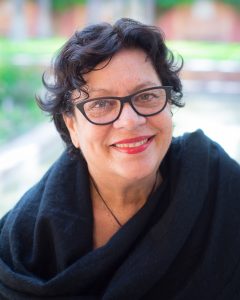 "In this critical time, when our very presence is viewed as 'un-American' and every effort is made to silence our voices, the role of teatro becomes even more essential," Alvarado continued. "This is a time for courage as artists and as arts organizations working deeply within communities being targeted by hate. Art is inspiration, it is an antidote, it is a bandera, a call to be the best human we can be. It is my hope that Teatro Visión will continue to hold the bandera high."
The City of San José Arts Commission will honor Alvarado with its Cornerstone of the Arts Award for a lifetime of service to San José's arts and cultural community. The ceremony will take place on Friday, October 13th, from 5:30 to 7:30 p.m. at the Hammer Theatre Center in Downtown San José. For more information, please contact Tina Iv at tina.iv@sanjoseca.gov.
"We are all so grateful to Elisa for her many years of service to Teatro Visión," said Teatro Visión Board President, Dolores Alvarado, "and we are thrilled about our bright future with Rodrigo as our new Artistic Director."
Teatro Visión is a theater company that creates theater rooted in Chicanx and Latinx experiences to inspire the people of Santa Clara Valley and beyond to feel, think, and act to create a better world. Established in 1984, Teatro Visión has commissioned, developed, and produced over 60 plays for an audience of more than 145,000 patrons. Learn more at teatrovision.org.