By Lina Broydo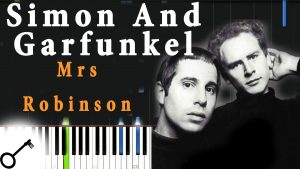 Art Garfunkel – Music Legend at Commonwealth Club 
October 11, at 6 p.m.
Join music icon Art Garfunkel as he shares his inspirational and heartbreaking journey from "Mrs. Robinson" to "The Sounds of Silence."
The music of Garfunkel and his then-singing partner, Paul Simon, stands tall at the summit of American pop culture. Garfunkel will discuss his stories of meeting Simon in school, becoming Simon & Garfunkel, taking the world by storm, and dealing with life following those successful years.
A number of Garfunkel's songs have made it on the top 100 charts including "All I know," "I Only Have Eyes for You" and "Traveling Boy." He appeared in Catch-22 and Carnal Knowledge movies, for which he earned the Golden Globe nomination for Best Supporting Actor in 1972.

Garfunkel is the recipient of six Grammy awards, including a lifetime achievement award and is a member of the Rock & Roll Hall of Fame. He has a bachelor's degree in art history and master's degree in mathematics from Columbia University.
This event will be sell out, get your tickets now! This program is presented by The Commonwealth Club of San Francisco, the nation's premier public affairs forum.
Tickets and Information
Prices range from $27 to $95
415-597-6705
Castro Theatre
429 Castro Street in San Francisco
Photo courtesy of the Commonwealth Club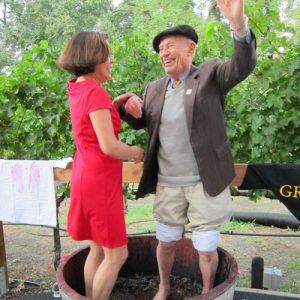 Grape Expectations with a Barrel of Fun 
Daily through October 29, 10 a.m. to 4 p.m.
It's harvest time in Napa Valley. Jump in a barrel of freshly picked grapes, just like Miljenko "Mike" Grgich did as a child in Croatia! And than add your grape-stained footprints to a white "I stomped at Grgich Hills" T-shirt. All guests 21+ will also enjoy a glass of Grgich Hills Estate wine in a monogrammed GoVino wine glass that you can take home as a souvenir.
Take a seat, relax, and enjoy a private tasting on the winery's beautiful patio or in one of the exquisite rooms located in the winery. Your host will guide you through five limited production and specialty wines paired with artisan cheeses.
Make a fab weekend getaway out of it: sip new releases and special selections, visit lovely restaurants, take a bike ride and enjoy the beautiful fall colors of the scenic neighboring valleys. No need to travel to Croatia or Italy. It is all right here in our backyards.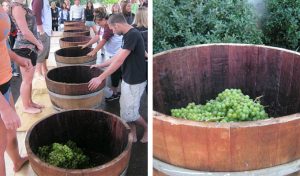 Tickets and Information 
Price of $35 includes the "I Stomped" t-shirt.
Minors/non wine consuming stompers: $25.
Reservations required for groups of 8 or more. Cost is $40 per person.
Grgich Hills Estate
1829 St. Helena Highway, Rutherford, CA
Photo courtesy of GHE
Mill Valley Film Festival is 40 Years Old
October 5 through 15, 2017
Showcasing the Best in Independent and World Cinema the Mill Valley Film Festival is honoring and paying tribute to an Oscar® nominated actress Dame Kristin Scott Thomas; an American film star and an Oscar® winner Sean Penn; a powerhouse director and screenwriter Dee Rees; an Oscar® winning actress Holly Hunter; considered a pioneer of the New Queer Cinema movement and auteur of outstanding American independent films, celebrated director, producer and screenwriter Todd Haynes;  an Academy Award®-nominated actor Andrew Garfield; and an actress and film director Greta Gerwig.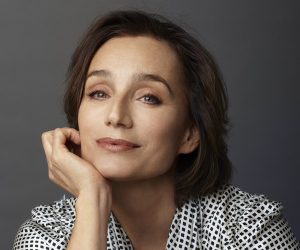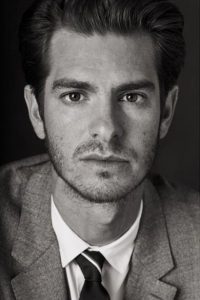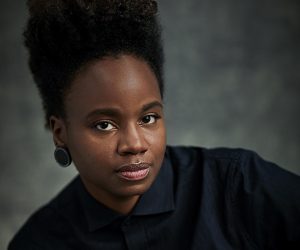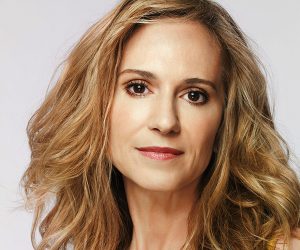 The festival will feature an onstage conversation with the stars, screen their movies as well as  include the presentation of the prestigious MVFF Awards. This is a movie lovers and aficionados paradise not to be missed.
Tickets and Information
www.mvff.com
Presented by the California Film Institute, the 40th Mill Valley Festival's locations this year include: CinéArts@Sequoia (Mill Valley), Christopher B. Smith Rafael Film Center (San Rafael), Lark Theatre (Larkspur), Cinema Corte Madera and other theatres throughout the Bay Area.
Photos courtesy of MVFF 
from left to right:
Kristin Scott Thomas
Holly Hunter
Dee Rees
Andrew Garfield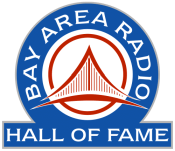 Bay Area Radio Hall of Fame 
September 23 at 11 a.m.
Salute the newest Class of 2017 inductees into the Bay Area Radio Hall of Fame (BARHOF) at a celebration lunch at the Basque Cultural Center in South San Francisco.
You've heard them many times on your local radio stations and now it is your opportunity to actually meet the faces behind the familiar voices on the Bay Area waves.
Some of this year's Class of 2017 include the highly respected radio personalities: Michael Krasny, Richard Gossett, Dan Sorkin, Doug Sovern, Peter Cleaveland and Rich Walcoff. Let's see if you recognize some of them. Well known radio personality Rosie Lee Allen, the 2008 BARHOF inductee, will be the Mistress of Ceremonies. .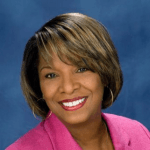 Tickets and Information
Price $45, includes lunch
650-341-7420
Basque Cultural Center
599 Railroad Avenue in South San Francisco
Rosie Lee Allen Photo courtesy of BARHOF