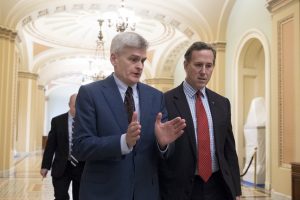 Washington, Sep 20 (EFE).- Republicans say they will bring the latest bill designed to repeal and replace ObamaCare to a vote in the Senate next week in an attempt to take advantage of a legislative exemption that expires on Sept. 30 whereby the bill could be approved with only a simple majority.
"It is the (Senate Majority Leader Mitch McConnell's) intention to consider (the) Graham-Cassidy (bill) on the floor next week," McConnell Spokesman David Popp told CBS News on Wednesday, alluding to the bill sponsored by conservative lawmakers to overturn the Affordable Care Act implemented by former President Barack Obama.
The bill, sponsored by GOP Sens. Bill Cassidy and Lindsay Graham, would eliminate key portions of ObamaCare, including the system whereby citizens are fined if they do not obtain health insurance and government subsidies are provided to insurers to expand Medicaid.
After their humiliating failure this summer to overturn the ACA, when President Donald Trump insisted that Republican lawmakers approve some kind of reversal of the health care reform so that he could at least tacitly fulfill his campaign promise to trash ObamaCare, Graham and Cassidy's bill has reopened debate on the matter.
The initiative is gaining support given that conservatives realize that Sept. 30 is their deadline for replacing ObamaCare with a mere simple majority of 51 votes, potentially including Vice President Mike Pence as a tie-breaking vote, although it is not yet clear whether the GOP has enough votes to pass it.
If three Republican senators vote against the bill, the dominant party in Congress would not be able to achieve the simple majority they need to ensure passage.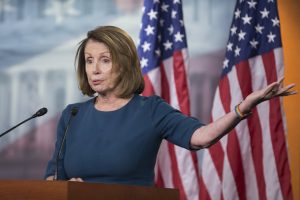 Trump expressed his opinion about the bill in a pair of Twitter posts on Wednesday, saying "I hope Republican Senators will vote for Graham-Cassidy and fulfill their promise to Repeal & Replace ObamaCare. Money direct to States!"
In his second tweet, the president criticized Kentucky GOP Sen. Rand Paul, who has criticized the Graham-Cassidy bill as being insufficient, saying that "Rand Paul is a friend of mine but he is such a negative force when it comes to fixing healthcare. Graham-Cassidy Bill is GREAT! Ends Ocare!"
Trump also said that he thought the bill had a good chance of passing, given that the Republicans are deeply embarrassed that they have been unable to replace Obama's signature 2010 legislation.
He said he was confident that GOP lawmakers would wind up supporting the new bill to adjust the "catastrophic situation" created, in his opinion, by ObamaCare.
However, Democrats in Congress – led by Chuck Schumer in the Senate and Nancy Pelosi in the House – have warned about the consequences of the new bill and have called upon the Congressional Budget Office to evaluate its potential impact.
Previous GOP proposals for replacing ObamaCare would have meant leaving between 22 million and 32 million people without health insurance over the next 10 years.
Democrats are denouncing the Republicans' lack of transparency and hearings to debate the bill, and the CBO has suggested that it does not have sufficient time to fully analyze its impact before the prospective Sept. 30 vote.