Washington DC, Sep 26 (EFE).- The United States House of Representatives on Monday night approved the reauthorization of the North Korean Human Rights Act of 2004, with special emphasis on freedom of information in the country.

The bill was approved with 415 votes in favor and none against.

"Today, harnessing the power of information and public expectations inside North Korea is more important than ever.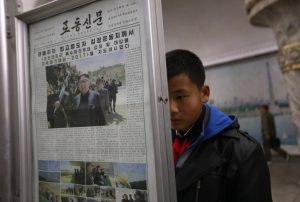 Along with enhanced sanctions on the regime's enablers, they are critical non-military tools for confronting the growing North Korean threat to our safety," Ed Royce, chairman of the House Foreign Affairs Committee, said prior to the vote.

"It enacts important updates to freedom-of-information authorities, to reflect technological advances beyond radio broadcasting, including USB drives, mobile devices, and other promising tools," Joyce added.

The law also allots funds for North Korean defectors and refugees.

North Korean Foreign Minister Ri Yong-ho on Monday accused US President Donald Trump of having declared war on North Korea, and said that Pyongyang had every right to take counter-measures, including shooting down US strategic bombers even if they are not within his country's airspace.

Washington denied having declared war on Pyongyang and warned that the latter did not have the right to shoot down its planes if they are flying over international waters.

"We've not declared war on North Korea. Frankly, the suggestion of that is absurd," White House spokesperson Sarah Sanders said at a press conference.