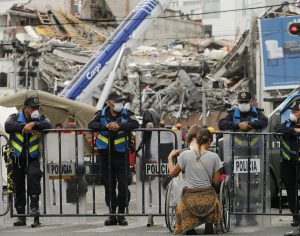 Mexico City, Sep 28 (EFE).- The Mexican government approved on Thursday the release of roughly $248 million to begin the task of rebuilding after the earthquakes that left 445 people dead.

The amount of money already spent responding to the massive temblors of Sept. 7 and Sept. 19 and the major aftershock of Sept. 23 is likely in the area of 2 billion pesos ($110 million), Finance Secretary Jose Antonio Meade told the Televisa network.

President Enrique Peña Nieto said Wednesday that the total bill for reconstruction in the areas of central and southern Mexico devastated by the quakes is expected to exceed 38 billion pesos ($2.12 billion).

Officials still don't know how much of that amount will be covered by insurance, Meade said on television, though adding that the government will probably have "a much clearer idea" of the situation within the next two weeks.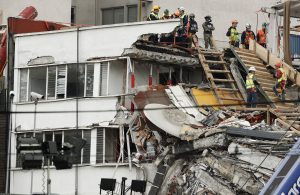 Housing represents the biggest challenge, Meade said a day after Development Secretary Rosario Robles put the number of Mexicans forced from their homes by the earthquakes at more than 250,000.

The government will provide a detailed blueprint enabling the public to track where and how money is spent, Meade said, adding that his department will update the information on a real-time basis.

As if to underscore Meade's point about transparency, residents of a Mexico City housing complex damaged in the Sept. 19 earthquake said Thursday that municipal officials are failing to keep them informed about the condition of their homes and the plans for reconstruction.

The city administration has not offered any details about Mayor Miguel Angel Mancera's strategy, the assembly representing the 500 families living in the Multifamiliar Tlalpan complex said in a statement.

One of the complex's 10 buildings collapsed in last week's quake.

The Multifamiliar Tlalpan assembly requested the creation of a panel of federal and municipal officials to brief residents on the plan for reconstruction and on the support available to them in the meantime.

Also Thursday, Mexico's head of emergency services said the confirmed death toll from the magnitude-7.1 temblor that struck the central part of the country last week had reached 343.

This capital accounts for 204 of those fatalities, followed by the states of Morelos, 74; Puebla, 45; and Mexico, 13, Luis Felipe Puente said.

Ninety-eight people perished in the southern states of Chiapas and Oaxaca as a result of the magnitude-8.2 earthquake of Sept. 7, whose epicenter was just off the Pacific coast.

The massive quake suffered by Mexico City in 1985 left at least 20,000 people dead.