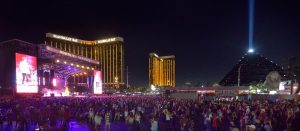 Washington, Oct 2 (EFE).- President Donald Trump on Monday expressed his condolences Monday following the shooting in Las Vegas that left at least 58 people dead and more than 515 others wounded.
"My warmest condolences and sympathies to the victims and families of the terrible Las Vegas shooting. God bless you!" Trump said in a Twitter post.
The White House released a statement on the incident, which occurred during a concert Sunday night at the Mandalay Bay hotel in Las Vegas and is the deadliest shooting in US history.
"The President has been briefed on the horrific tragedy in Las Vegas," White House press secretary Sarah Sanders said. "We are monitoring the situation closely and offer our full support to state and local officials. All of those affected are in our thoughts and prayers."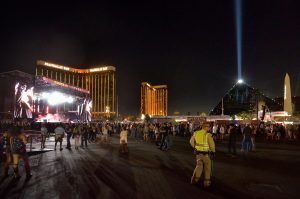 Police identified the gunman as Stephen Paddock, a 64-year-old Nevada resident who opened fire with an automatic weapon on concertgoers from the 32nd floor of the hotel.
Paddock killed himself as police broke into the hotel room, media reports said, citing officials.
The gunman's companion, identified as Marilou Danley, has been arrested, police said.
Paddock opened fire around 10:08 pm as thousands of people were attending the final concert in the Route 91 Harvest, a country music festival.
Singer Jason Aldean was on stage when the shooting started and can be seen on videos running for cover.