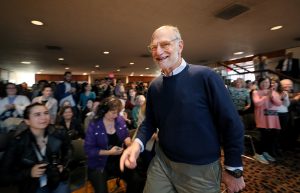 Washington, Oct 2 (EFE).- Michael Rosbash, one of the three Americans honored Monday with a Nobel Prize in Physiology or Medicine for their studies of the body's biological clock and the importance of getting enough sleep, joked Monday that being called before dawn with news of his award destroyed his circadian rhythms.
"The phone call at 5:10 this morning destroyed my circadian rhythms by waking me up," the scientist told a press conference from Brandeis University in Massachusetts, where together with another of the Nobel winners, Jeffrey Hall, he brought a new understanding of our vital rhythms.
Their studies have led to a greater clarity about how plants and animals adapt to the circadian cycle, the succession of day and night, by means of the so-called biological clock,
Rosbash gave special thanks to Hall, who instilled in him a passion for studying the biological clock more than 20 years ago and who was with him in making these discoveries.
Michael Young, the other American Nobel winner, told a different press conference that he was so surprised by the pre-dawn phone call about his award that "I really had some trouble getting my shoes on this morning."
The paradox is that despite the progress made and being used in many parallel research projects, little is yet known about the most basic effect of the genes on the genetic clock: sleep.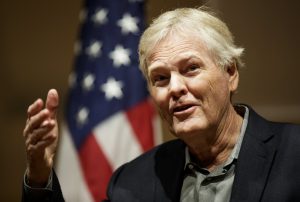 "The purpose of sleep is something that remains quite mysterious," Young said. "While we don't know what it's for, we know that it's important."
His work over several decades helps explain how life adapts to a daily 24-hour cycle and also how diseases like cancer occur in cells.
Hall and Rosbash at Brandeis University and Young of Rockefeller University in New York isolated the gene in 1984, discovered the protein it encoded in fruit flies and how its levels rose by night and fell by day in synchrony with the circadian rhythm.
They were able "to peek inside our biological clock and elucidate its inner workings," the Nobel Prize Committee said.
It was Young who discovered in 1994 a second gene encoding another protein, which joined to the other could enter into the nucleus of a cell and block the activity of the first gene, thus closing the cycle.
Later studies by the Nobel trio and other scientists led to the discovery of further molecular components that shed more light on the stability and functions of the biological clock.