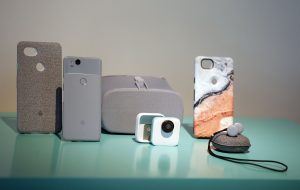 San Francisco, Oct 4 (EFE).- Search engine giant Google on Wednesday presented the next generation of its Pixel mobile devices in this Northern California city, a launch aimed at consolidating its presence in a global market featuring smartphone heavyweights Apple and Samsung.
In an event at the SFJAZZ Center, Google redoubled its commitment to hardware devices by unveiling a series of products that include the Pixel 2 and Pixel 2 XL smartphones, the Google Home Mini and Google Home Max domestic assistants and the new Google Pixelbook laptop computer.
Google CEO Sundar Pichai said at the event that in the future machines must adapt to human beings and not vice-versa, adding that the best way to solve people's problems in an intuitive and natural way was to combine software, hardware and artificial intelligence.
The highlights of the event were the Pixel 2 (5-inch screen) and Pixel 2 XL (six-inch screen), the new generation of the Pixel line of smartphones that Google introduced last year.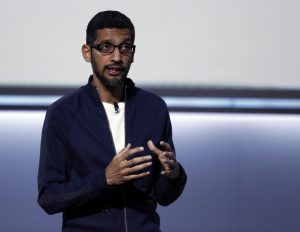 The new models both contain the Android 8.0 Oreo operating system and feature an ultra-hi-tech camera that, among other things, delivers a portrait mode effect (background blur) without a second lens, better performance in low light and the ability to add augmented reality characters to images.
These mobile devices also are the first Google devices to feature Google Lens, computer vision software that allows users to obtain information about, for example, a painting or a book by pointing their smartphone camera at the object.
Another characteristic of the Pixel phones highlighted during the presentation is the artificial intelligence they offer via Google Assistant, a virtual personal assistant that can be activated by pressing the sides of the phone or by saying "OK, Google."
Pixel 2 will have a price tag of $649 and up, while Pixel 2 XL will cost $849 and up.
With these new devices, Google is looking to eat into the market share of high-end mobile devices like the Apple iPhone X and Samsung's Galaxy S8.
Also Wednesday, the Mountain View, California-based company unveiled Google Home Mini and Google Home Max, which are smaller and larger versions, respectively, of its Google Home smart domestic device.
The technology giant also unveiled a new high-end laptop, the Google Pixelbook (a reworked Google Chromebook), which is 10.3 millimeters (0.4 inches) thick, weighs around one kilogram (2.2 pounds), has a 12.3-inch touchscreen display and comes with Google Assistant built in to the device.