By Lina Broydo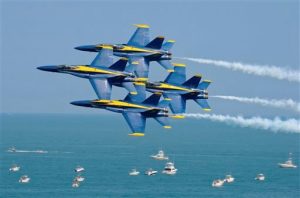 San Francisco Celebrates Fleet Week with Blue Angels 
Through October  8
Fleet Week is the Bay Area's opportunity to pay tribute to the men and women of our Nation's armed forces.
This spectacular event features a parade of ships, ship tours and an impressive air show that includes the world famous Blue Angels, the fearless champions of the acrobatics in the air.
PIER 39 joins the celebration with live entertainment from local and military bands, interactive exhibits, military vehicles and displays, and much more. Blue Angels Meet & Greet on Saturday October 7 at 6:15 – 6:45 p.m. near the Entrance Plaza Stage at PIER 39 on Embarcadero Street in San Francisco. Enjoy this amazing City by the Bay experience.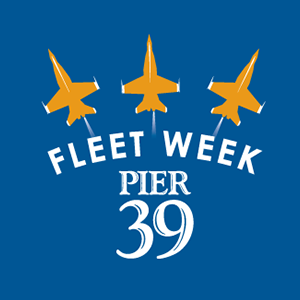 Tickets and Information
For all the details, schedule of special events and attractions visit www.pier39.com/fleet-week
Event and event activities are weather permitting and subject to change without notice.
Photo courtesy of Pier 39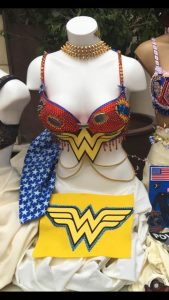 Decorating BRA Contest For Good Cause
October 12 at 6 p.m.
Join celebrity judge Olympic and World Cup Soccer Champion Brandi Chastain who will be among the distinguished judges for the most decorated bra at the BRA Day 2017 contest in San Jose. Contestants pay $60.00 to enter the BRA decorating competition in honor of Breast Cancer Awareness month.
Dr. Kamakshi Zeidler of Campbell's Aesthetx has teamed up with UCSF Researcher Dr. Pamela Munster and Cancer CAREpoint to host the sixth annual BRA (Breast Reconstruction Awareness) Day focusing on the education and support of women dealing with breast cancer. Over 252,000 women in the United States will be diagnosed with breast cancer in the next 123 months.
According to the American Cancer Society, early detection offers the best possibility of receiving successful treatment.  Dr. Pamela Munster, Professor of Medicine and the Co-Program Leader for UCSF's Center for BRCA Research, will be giving a special update on the latest research and advancement for treating patients with breast cancer gene mutations.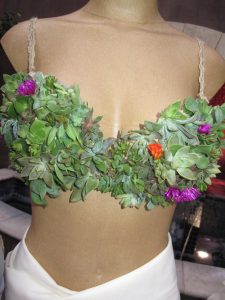 Dr. Zeidler, a board member for Cancer CAREpoint and a thought leader in future of plastic surgery, will share compelling information about the latest breast cancer statistics/research, while attendees will also have the opportunity to see some of the new technological advances in breast reconstruction.
Do not miss this event!
Tickets and Information
Price: $30 ticket includes appetizers and gift bags
(408) 402-6285
www.cancercarepoint.org
Hotel Valencia at Santana Row in San Jose
Photo courtesy of CancerCarePoint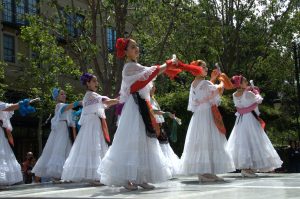 sjDANCEco 15th Anniversary 
October 12 & 14 in San Jose
November 3 & 4 in San Francisco
Celebrating fifteen years in downtown San Jose sjDANCEco the company is opening its season with an Arts Field Trip for young people to see a program of World Premieres and live music dedicated to youth.
On Thursday, October 12 at 10:30am at the Hammer Theatre Center, they will host 500 elementary school students, teachers and parents from local schools for a spectacular arts experience.
Following this special presentation the Season-Opening program, entitled Roots & Wings, will explore the diverse inspirations and contributions that have been the sjDANCEco foundation by performing at The Hammer Theatre Center in San Jose as well as at the ODC Theater in San Francisco.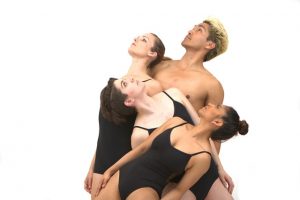 The roots of creativity of  the company's resident choreographers have made and continue to make sjDANCEco's repertory very unique and distinctive.
Tickets and Information 
Admission is free for the Arts Field Trip for kids, but reservations are a must!
Prices range from $25 to $90
408-520-9854
The Hammer Theatre Center, 101 Paseo de San Antonio in downtown San Jose
ODC Theater, 3153 17th Street, San Francisco
Photo courtesy of sjDANCE Company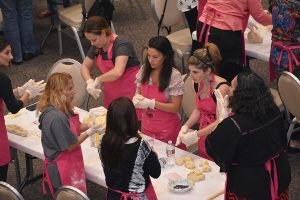 Do the Twist by Baking Challah
October 26 at 7 p.m.
Let's twist again at the Challah Bake event hosted by the Jewish Federation of Silicon Valley's Women's Philanthropy. Learn how to bake your own home made challah and impress your family and friends each Sabbath evening.
Challa's trademark braids are said to represent the commandments related to observing Shabbat.
The braided challah is a reminder that the troubles and struggles of the week come to an end at sunset on Friday. One thing we can all agree on when it comes to challah is that our recipe is the best. Plain, salted, glazed, full of fruit or gluten-free – add your own individuality to your challah's magic.
This is a very popular and one of the funnest events – so book your participation early.
Tickets and Information
Prices range from $36 – $54
408-357-7508
www.giving.jvalley.org/challah
Levy Family Campus
14855 Oka Road in Los Gatos
Photo courtesy of Jewish Federation of Silicon Valley