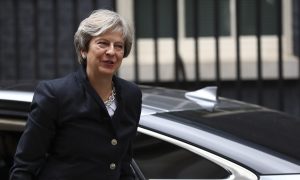 Washington DC, Oct 10 (EFE).- The president of the United States held a telephone conversation with the British prime minister on Tuesday, during which both leaders addressed ways to tackle Iran's nuclear program, the White House said in a statement.
Donald Trump "underscored the need to work together to hold the Iranian regime accountable for its malign and destabilizing activities, especially its sponsorship of terrorism and its development of threatening missiles," the statement said.
The telephone call Donald Trump had with Theresa May was a part of the US government's intention to revise the nuclear deal with Iran, which the United States, the United Kingdom, France, Germany, China and Russia signed with Iran in 2015 under the tenure of Barack Obama.
The US government has to decide by Oct 15 whether to certify Tehran's compliance with the nuclear pact, formally known as the Joint Comprehensive Plan of Action. The deal imposes restrictions on Iran's nuclear capabilities in exchange for easing sanctions.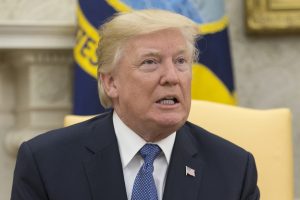 Trump has repeatedly criticized the pact, calling it the "worst deal ever."
The nuclear agreement has triggered an intense debate within the US administration, with some senior officials saying the president should certify the pact to avoid further tension with Tehran.
A Trump decision not to certify Iran would not mean its withdrawal from the pact, but would lead to a process which could result in a re-imposition of sanctions on Iran over its nuclear program.
Trump is required to consult with the US Congress within 10 days on whether he will certify Iran's compliance with the multilateral pact and whether the deal remains in the interests of the US.
Many media outlets have reported that the Trump administration is planning to de-certify Iran, citing the second condition, the US national interests.
This would open a 60-day review in the US Congress, during which it would consider the next steps of the agreement, including possible sanctions.