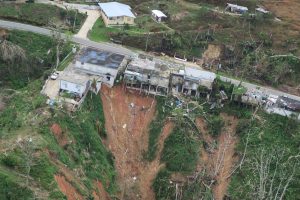 Jayuya, Puerto Rico, Oct 11 (EFE).- This municipality in the heart of Puerto Rico is one of many that are struggling to return to normal three weeks after Hurricane Maria devastated the United States commonwealth's electrical, water and telecommunications infrastructure and left remote areas cut off from population centers.

Hundreds of homes – most with wooden or zinc roofs – were left uninhabitable in Jajuya, home to around 16,500 people, while relief supplies to some remote areas are being delivered on foot following the destruction of a pair of highways and bridges.

Citizens in those isolated zones, however, prefer to remain in their residences and not to be rescued by the authorities because they say they do not want to abandon their properties, Mayor Jorge Gonzalez Otero told EFE Wednesday.

Water service, meanwhile, has been severely limited in Jayuya since the hurricane because that west-central municipality only has one water tanker truck, he said, adding that it is impossible to request assistance from nearby towns because they are in the same situation.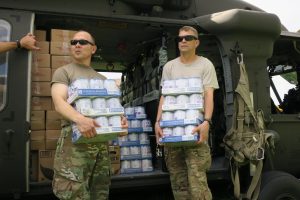 He made those remarks while offering words of encouragement to Vivian Pagan, a 58-year-old woman who has been a resident of Jayuya her entire life.

"It hasn't been easy. Today they brought water because you all came, but if there isn't any later they're not going to bring me more," Pagan told EFE outside her home after receiving thyroid medication and treatment for nerves from a US Federal Emergency Management Agency official.

"All in all, I'm OK. My daughter (in the mainland US) sent me an aid package, but it hasn't arrived, and I can't buy my medicine because there's no system to pay with credit card," she added.

Along with the electrical grid, wireless towers were among the main casualties of the Category 4 hurricane, which is blamed for 48 deaths on the Caribbean island.

Four of those fatalities possibly are due to leptospirosis, a bacterial disease caused by exposure to contaminated water that can lead to kidney damage if left untreated.