By Lina Broydo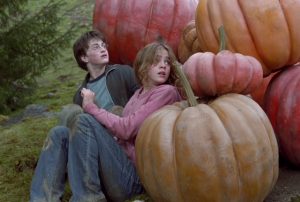 Harry Potter Has a Few Dates with Symphony Silicon Valley
October 27 through October 29
This Halloween something wicked comes to San Jose  and we all have been waiting for this: Symphony Silicon Valley is bringing the third installment of the beloved Harry Potter film concerts series with "Harry Potter and the Prisoner of Azkaban."
Audiences will experience the next chapter of the Harry Potter Film Concert Series with Symphony Silicon Valley and SSV Chorale performing every note from the ever so popular and never forgettable Harry Potter. The film plays on a high definition screen above the stage.
In "Harry Potter and the Prisoner of Azkaban" Harry, Ron and Hermione, now teenagers, return for their third year at Hogwarts, where they are forced to face escaped prisoner, Sirius Black, who seems to pose a great threat to Harry. Harry and his friends spend their third year learning how to handle a half-horse, half-eagle Hippogriff, repel shape-shifting Boggarts and master the art of Divination.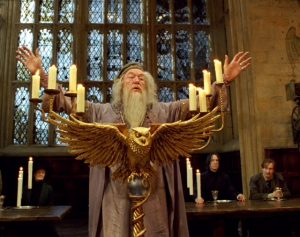 They also visit the wizarding village of Hogsmeade and the Shrieking Shack, which is considered the most haunted dwelling in Britain. Scarred?  Intrigued? The Harry Potter Film Concert Series, which is another magical experience from J.K Rowling's Wizarding World, kicked off in June 2016 with Harry Potter and the Sorcerer's Stone. Symphony Silicon Valley is presenting the complete series of films through 2018.  See you in San Jose.
Tickets and Information 
Price: $45 to $95
408.286.2600 ext. 23
San Jose Center for the Performing Arts
255 S. Almaden Blvd in San Jose
Photo courtesy of Warner Bros. Entertainment Inc.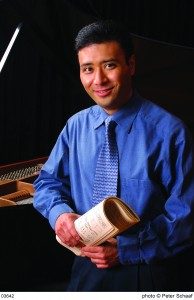 Virtuoso Pianist Jon Nakamatsu joins Peninsula Symphony on his 20th Anniversary Celebration Concerts 
October 27 at the Performing Arts Center in San Mateo at 8 p.m. (pre-concert lecture at 7 p.m.)
October 28 at the Heritage Theatre in Campbell at 8 p.m. (pre-concert lecture at 7 p.m.)
Virtuoso pianist Jon Nakamatsu, the 1997 Gold Medal Winner of the prestigious Van Cliburn International Piano Completion and the first American winner in sixteen years, is celebrating the 20th anniversary of this monumental triumph as a soloist with the Peninsula Symphony's season-opening: "Perfect Fifth" concerts. Mr. Nakamatsu will be performing Beethoven's "Emperor" Concerto #5.
The impressive program with the music director/conductor Maestro Klein also includes Tchaikovsky's epic Fifth Symphony and Mendelssohn Hensel's stately Overture in C. Do not miss this highly-anticipated performance as Jon Nakamatsu will be playing a very special surprise piece of the evening with the symphony.
This truly is a very special treat and a priceless gift for the music lovers and music aficionados in the Bay Area.
Tickets and Information
Price: from $10 to $40
San Mateo Performing Arts Center
600 N Delaware St. in San Mateo
1 W Campbell Ave. in Campbell
Photo courtesy of Peninsula Symphony
70 Years of Singing Celebration
October 14 at 7 :30 p.m.
The magnificent sounds will fill the city's spacious and architecturally stunning Cathedral Basilica of St. Joseph of San Jose as the San Jose State University's Concert Choir, the Choraliers as well as an Alumni Choir are celebrating the 70th Anniversary (1924-2017) of their remarkably rich choral tradition of performing and wowing the audiences in the Bay Area and all over the world.
Join the legendary Professor Emeritus Dr. Charlene Archibeque and the SJSU School of Music and Dance Director of Choral Activities Dr.Jeffrey Benson  as they masterfully orchestrate, conduct and present this very special and not to be missed concert.
Tickets and Information
Prices range from $15 to $50
888-811-4111
408-924-1000
Cathedral Basilica of St. Joseph
80 South Market Street in Downtown San Jose
Photo courtesy of SJSU
Halloween Convention Brings Famous Monsters to San Jose
October 27-29
"What do we do on Halloween weekend?" conundrum. The answer: Everything. But beware! Stars and Spooks are on their way to San Jose. Plenty of surprises await the capital of Silicon Valley as the visiting Famous Monsters descent on San Jose's Convention Center for their annual Halloween gathering.
This is not just your usual panels and autographs sessions — the convention is the largest collection of scare-themed attractions for you to tremble and scream.. Are you ready for this? This brand new event has plenty of surprises in store for the Bay Area's most discerning party-goers.with the largest collection of scare-themed attractions. A ticket to the show comes with mini haunted houses, ghostly artifact tours, special effects makeup demos and trembling horror gaming experiences, a costume contest, and kid-friendly trick or treating and spooky storytelling.
There's even a George Romero-inspired Hall of the Dead zombie experience sponsored by the U.S. Army. If you are curious and intrigued – this convention is definitely for you! There are plenty of premium add-ons for people who want to drink and mingle. Friday night brings the Famous Monsters Halloween Dance Party, taking place at The Glass House with DJ sets and costume competitions. Saturday night boasts an option for a VIP Celebrity Dinner alongside all the convention's special guests.
Each night also offers performances of Rocky Horror Show: Live, a full fledged musical production, for both early risers and night owls. And remember: It's Halloween and people want to have fun, surprises and party all day and all night long along some of the famous celebs.  No sleep for you,
Tickets and Information
To buy tickets for the Halloween Convention and its tie-in parties, visit their official website at https://www.famousmonstershalloween.com.
Photo courtesy of Famous Monsters