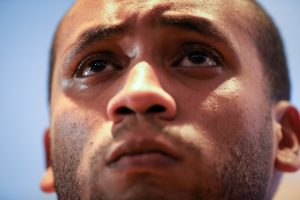 Caracas, Oct 15 (EFE).- The coalition of Venezuelan opposition parties the Democratic Unity Roundtable (MUD), said Sunday that it does not recognize the National Electoral Council's official results of the regional elections held on Sunday.

According to the CNE, the ruling party won 17 of the country's 23 states.

"We do not recognize the results announced by the National Electoral Council," MUD campaign chief Gerardo Blyde said at a press conference, adding that the opposition coalition will ask for an audit of the entire electoral process.
Venezuela's Maduro says Chavismo still alive after party wins regional votes
Caracas, Oct 15 (EFE).- The President of Venezuela applauded the victory of his United Socialist Party in the regional elections held nationwide Sunday in which the party won 17 governorships.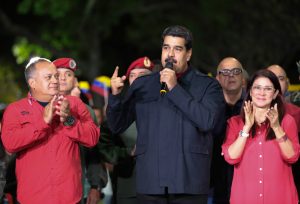 After exclaiming that "Chavismo is alive", Nicolas Maduro reached out to his opponents who won in five states.
"We have won 75 percent of the country's governorships (…). Chavismo is alive, triumphant and in the streets," said a beaming Maduro in a speech given to the media minutes after the National Electoral Council announced the official results of the votes.
"The opposition has had five wins, we recognize them as we have always done, and there is a governorship in dispute," he said, referring to the southeastern state of Bolivar where the results have not yet been made public.
Maduro added that he has already reached out to the five opposition governors to work for their regions since it is his duty as head of state.
"Today the truth of Venezuela has won, today Chavismo has triumphed, today we have 17 governorships, today we have 54 percent of the votes, today we have 61 percent of participation, and today the fatherland has been strengthened with 75 percent of the governorships," he said.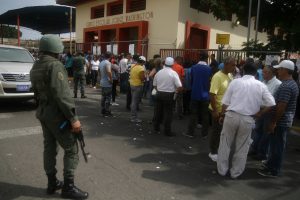 Maduro also thanked the presidents of Bolivia, Evo Morales; Nicaragua, Daniel Ortega, and Cuba, Raul Castro, with the latter congratulating him on the Chavistas' victory.
He also thanked the Argentine football star Diego Armando Maradona for phoning him to offer congratulations.
"This victory is a moral and political feat of the Venezuelan people, who have learned to resist the onslaughts of the oligarchy's war and who have said 'no to sanctions', 'no to interventionism'," said Maduro.