By Lina Broydo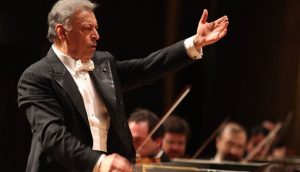 Israel Philharmonic and Maestro Zubin Mehta Perform in San Francisco
October 31 at 8 p..m.
San Francisco's Davis Symphony Hall welcomes Maestro Zubin Mehta, 81, on his grand finale celebration tour with a very special performance of the world renowned Israel Philharmonic Orchestra, one of Israel's oldest and most influential cultural institutions. Since its founding in 1936, the Israel Philharmonic Orchestra (IPO) has dedicated itself to presenting the world's greatest music to audiences in Israel and around the world.
Mehta conducted over three thousand concerts with this extraordinary ensemble of brilliant musicians and in 1981 The Israel Philharmonic Orchestra awarded Zubin Mehta the title of Music Director for Life.
Repertoire includes compositions by Mozart, Schubert and Poznansky. To honor Mehta before he retires, the American Friends of IPO, are orchestrating a pre-concert dinner and a post-concert dessert reception, both open to the public.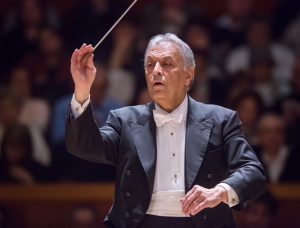 With only 81 years young, I hope Maestro Mehta changes his mind and returns back to enrich our cultural and musical  life in the Bay Area.
Tickets and Information
Price starts at $75
415-864-6000
Pre-concert and post-concert events and tickets are posted on tinyurl.com/mehta-sf and tinyurl.com/ipo-sf-concert
Davies Symphony Hall
201 Van Ness Avenue in San Francisco
Photos courtesy of IPO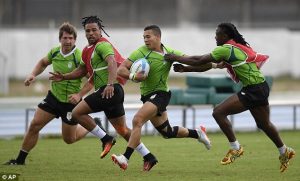 Top International Rugby Teams are on their Way to San Jose 
November 4 & 5
The Fast-Growing Olympic Sport of Sevens Rugby will showcase its debut by bringing the world's top international competitors for a weekend of games and fun at San Jose's Avaya Stadium. Launching of the Silicon Valley 7's will attract twelve of the top Sevens Rugby teams in the world who will compete for the coveted trophy.
Among the 12 teams competing in this debut tournament are the men's sevens squads from Tonga, Samoa and Fiji, a trio of Pacific Island national teams competing in the same tournament for the first time since the 2007 USA Sevens. Also featured is the men's sevens squad from Ireland, the first time that the squad will ever compete in the United States. Joining them are teams from the United States, Canada, Australia, England, Chile, New Zealand, Japan and China, coming together at the Silicon Valley 7s as they begin preparations for 2018 international rugby sevens season. Well we all love start-ups in the heart of Silicon Valley and this just may to be a new and exciting one to play or watch. Do we yell: Gooooallll?! In addition to 34 international men's matches, the event will feature 20 collegiate matches, an international cultural festival, along with an Island concert series.
 Tickets and Information
For tickets call 408-556-7700
Tickets available via Ticketmaster or www.SevensRugby.com
Avaya Stadium
1123 Coleman Avenue in San Jose
Photo courtesy of Sevens Rugby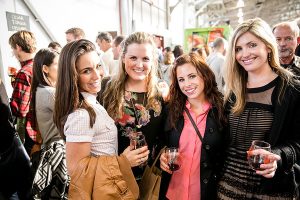 San Francisco Vintners Market
November 4-5, from 2 p.m. to 5 p.m.
Support the devastated Napa and Sonoma Valley's Wine Counties residents and wineries by attending the San Francisco Vintners Market where over 200 wineries will be pouring and selling their best wines.
Meet the winemakers, enjoy specialty foods, art and music and check out seminars hosted by the San Francisco Wine School while supporting those in the community who have been touched by the recent wildfires. 50% of Sunday ticket sales will be dedicated to the Redwood Credit Union Community Fund™.
This fun-filled event hosts a broad selection of boutique wines from the leading California wine regions in an entertaining and jam-packed weekend. Cheers!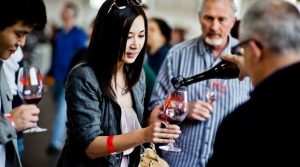 Tickets and Information
Prices range from $25 – #150
415-596-1191
Festival Pavilion at Fort Mason
Marina Boulevard at Laguna Street in San Francisco
Photo courtesy of SF Vintners Market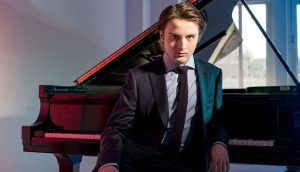 Masters of the Romantics: Trifonov Plays Chopin
October 30 at 8 p.m.
Enjoy a double treat of "Chopin Evocations" and Daniel Trifonov, 26, the virtuoso Russian pianist who has been dazzling audiences throughout the world. With Chopin on his mind and the Steinway grand piano keys in his hands, Trifonov will gift us with his interpretation of Chopin-inspired solo recital selections featuring Chopin's Piano Sonata No. 2 in B-flat minor; Variations on "La ci darem la mano" from Mozart's Don Giovanni; and a number of Variations on a Theme of Chopin by Rachmaninoff, Tchaikovsky, Schumann and Grieg.
It was during the 2010-11 season that Trifonov won medals at three of the music world's most prestigious competitions, taking Third Prize in Warsaw's Chopin Competition, First Prize in Tel Aviv's Rubinstein Competition, and both First Prize and Grand Prix – an additional honor bestowed on the best overall competitor in any category – in Moscow's Tchaikovsky Competition.  This is definitely a spectacular Monday Night at the Symphony not to be missed. Did I mention you are in for a treat? I've discovered Trifonov, 14, at his first recital concert in San Francisco and ever since then I try to attend all of his performances in the Bay Area. I guess I have become known as the unofficial Trifonov Groupie.   
Tickets and Information
Prices range from #40  to $119
415-864-6000
Davies Symphony Hall
2o1 Van Ness Avenue in San Francisco