By Lina Broydo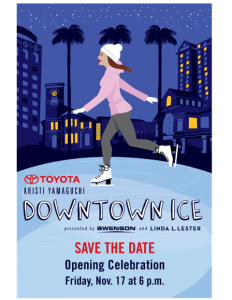 Olympian Kristi Yamagichi Opens the Downtown Ice in San Jose
November 17, 2019 through January 15, 2018
Palm trees. Sunshine. Only in California: Wear your favorite t-shirt and shorts as you glide along the circle of palm trees at the city's Downtown Ice.  Don't forget to bring your sunscreen! Join families and friends from all over the Bay Area for a traditional and unforgettable ice skating fun at the iconic circular rink designed so that skaters can easily and safely slide and twirl around the circle of 32 palms each adorned by LED lights, creating a magical ambiance day and night. Join Olympic Gold Medalist in Figure Skating Kristi Yamaguchi as she ushers in the new season at a ceremony on Opening Night of November 17  at 6 p.m.
Downtown Ice is located within steps of Christmas in the Park displays, which occupies Plaza de Cesar Chavez starting November 24, 2017 and will extend its season until January 7, 2018. Downtown Ice and Christmas in the Park are partially supported by participants in the 5-kilometer Google Santa Run Silicon Valley to be held on Dec. 17.
Dress up in costume and run a 5-kilometer race as lights descend on downtown.  A children's division will also be participating along with a costume contest with great prizes, some fun mileage markers and surprises along the course.  Sign up at www.santarunsv.com.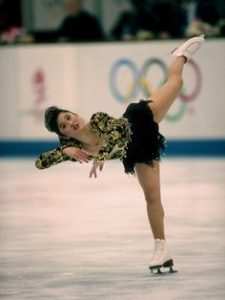 The rink will also be a major attraction for the thousands of families and fans coming to downtown San Jose on December 29 through January 7 for the U.S. Figuring Skating National Championships, where selections for the U.S. Olympic team will be made at the city's SAP Center. Lots of exciting events this winter in San Jose. Don't miss it!
Tickets and Information
Admission is $15 for children 10-under and $17 for skaters 11-older.
Those who bring their own skates will be admitted for $10.  Senior and military are admitted for $15.
The rink phone number is 408-291-0525
www.downtownicesj.com
Parking information is at  http://parksj.org
Downtown Ice
120 S. Market Street in San Jose
Photo courtesy of The San Jose Downtown Association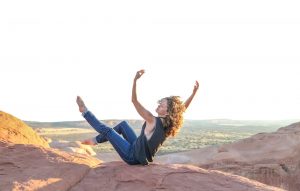 Tapestry: Art In Action
November 18, 4 p.m.
When a dancer enters an art gallery the inspiration and creativity have no limits  Participate for an hour of dance and art interpretation with the artists from Thread Heads: New Bay Area Fiber Art (on view through November 26, 2017) and special guest choreographer Sarah Bush of the Sarah Bush Dance Project (SBDP).  Known for their site-specific collaborative dance, Bush will create short works inspired by the themes, artworks, and the arrangement of Berkeley Arts Center (BAC's) current exhibition.
Audiences will explore the art through short, guided activities. Sarah Bush creates her inimitable style of movement by combining years of training in ballet, modern, hip hop, jazz, Afro-Caribbean, and contact improvisation. She received a degree in Dance Performance and Choreography from San Francisco State University, and has been a prolific performer in the Bay Area since 1997. She became the Artistic Director of Sarah Bush Dance Project  in 2007 where she produced Rocked By Women which the San Francisco Bay Guardian called "an explosive expression of the power of an indomitable spirit and embracing courage". Proceeds will be donated to Napa Valley Community Foundation Disaster Relief Fund for victims of recent wildfires.
Tickets and Information
Suggested donation of $10 to $20
510-644-6893
www.berkeleyartcenter.org
Berkeley Art Center
1275 Walnut Street, Berkeley, CA 94709
Photo courtesy of SBDP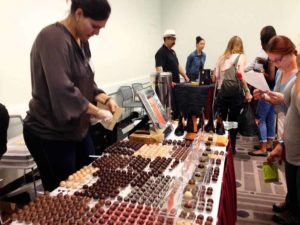 The Fall Holiday Chocolate Salon in San Francisco
November 19, 10 a.m. to 5 p.m.
Chocolate Lovers, mark your calendars! Start your holiday season on a sweet note at the 2017 Annual Fall Holiday Chocolate Salon as it returns to San Francisco.
Wet your tastebuds as some of the most delicious chocolatiers, confectioners and other culinary artisans such as Cowboy Toffee, Coracao Chocolate, Dandelion Chocolate, New Orleans Bill, Ganache Parfums, Z. Cioccolato, Farm Fresh to You,  just to name a few, present their fabulous creations.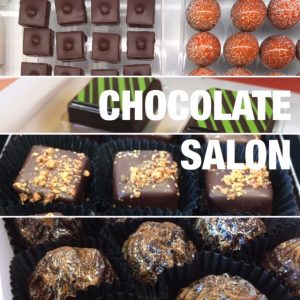 Meet chocolate makers and experts as they introduce their new releases and products. Salon highlights include chocolate tasting, chef & author talks,  and ongoing interviews by TasteTV's Chocolate Television program. Salon Entry includes all chocolate & confection tastings, demos. Taste & Experience the finest in artisan, gourmet & premium chocolate.
This is truly a chocoholics delight. Wear your running or walking shoes to enjoy a run or a stroll in the stunning surrounding of the city's Golden Gate Park, the Chocolate Salon venue's location.
Tickets and Information
Prices range from $10 for kids to $20 for adults.
Kids under 6 – free
Advance tickets purchase is recommended
www.fallchocolatesalon.com
San Francisco County Fair Building Auditorium
1199 9th Avenue at Lincoln Way, Golden Gate Park
Photo courtesy of the Chocolate Salon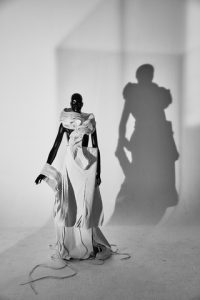 K-Fashion Bash at the Asian Museum in San Francisco
November 19, Noon to 4:30 p.m.
Join the festivities at the city's Asian Museum as they invite the younger – and most stylish – friends to a day of fashion and fun in celebration of their new and magnificent exhibit of Couture Korea (on view through February 4, 2018) which showcases historical Korean fashion and its modern reinterpretations at a moment when young Seoul-based designers are making the leap to the global stage and international haute couture are finding inspiration in Korean art and culture. A must see exhibit! Meet local designers, stylists and trendsetters.
Explore pop-up stations on fashion design, fashion photography, makeup and accessories. Find out about the hottest trends on the streets of Seoul and San Francisco at a 1 p.m. panel with fashion influencers Alyson Alconis of Beauty-Vanity, Mustafa Shaikh of 36 Chambers and Fanny Singer of Permanent Collection. Moderated by the Chronicle's style reporter Tony Bravo. End the day with a K-Pop dance party! For families, teens and young adults. You just might discover your new favorite thing at one of my favorite museums in the Bay Area.
 
Tickets and Information
Prices range from $10 to $25
Become a member of the museum to make the most of your museum experience
Admission always free for 12 & under, Teen Pass holders and SFUSD students
415-581-3500
www.asianart.org
Asian Art Museum
200 Larkin Street in San Francisco
Photo courtesy of Asian Museum