By Lina Broydo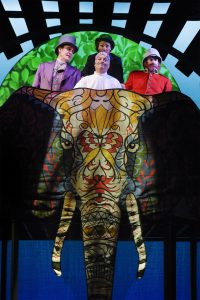 Around the World in 80 Days
Through December 31
We all need a bit of laughter and the hilarious holiday adventure of "Around the World in 80 Days" production by the renown TheatreWorks Silicon Valley delivers it at least for two hours by the non-stop in the theatrical style of Gogol's "Inspector General" action on the stage of Lucie Stern Theatre in Palo Alto.
Adapted by Mark Brown from the novel by Jules Verne and directed to perfection by Robert Kelley this is a must see show as five brilliant actors portray dozens of characters in a thrilling race against time and treachery.
Taking place in an 1870's alive with danger, romance, and comic surprises galore, fearless adventurer Phileas Fogg and his faithful valet, acted with an endless energy, humor and rich Chaplin-esque style mimic by actress Tristan Cunningham, circle the globe in an unheard 80 days.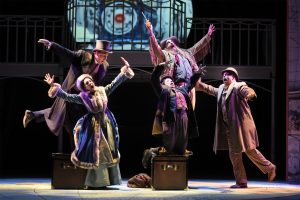 The tremendous creativity of the play's sets, lighting and the performances by the talented actors, including the versatile Ron Campbell, are absolutely amazing! Wish I could see it again and again.. and so should you!
With 100,000 patrons per year, TheatreWorks Silicon Valley has captured a national reputation for artistic innovations and integrity, often presenting Bay Area theatregoers with their first look at acclaimed musicals, comedies and dramas directed by award-winning local and guest directors, and performed by professional actors cast locally and from across the country. A sparkling theatrical jewel in the Bay Area.
Tickets and Information
Prices range from $40 to $100
650-463-1960
Lucie Stern Theatre
1305 Middlefield Road in Palo Alto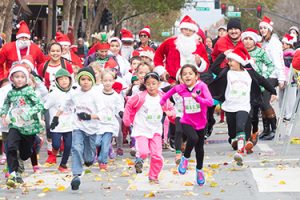 Santa Runs in Downtown San Jose/Silicon Valley
December 17 at 1 p.m.
Join Santa and Mrs. Claus in the sixth annual "Santa Run Silicon Valley" in downtown San Jose. Sponsored by Google with, I assume, many googlers participating, the 5K Run/Walk is fun for the whole family including the Kids Fun Run for the young ones from ages 2 to 7 years old that features dash distances and starts at 2:00 pm. Festivities kick off at 1:00 PM with the 5K run/walk starting at 3:00 pm.
You are encouraged to dress up as your favorite holiday character or tradition; Santa, Mrs. Claus, the Grinch, reindeer, elves, dreidel, menorah, ornaments, tree, candlestick.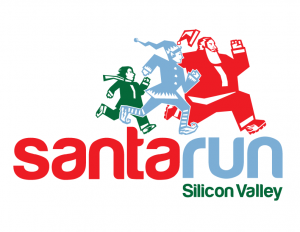 The ideas are limitless. You can do it as a group too! In addition to the day of run, spend some time looking at festive displays, community trees and watching live entertainment. Warm up those legs before the run and skate at Kristy Yamaguchi Downtown Ice under the lighted palm trees or warm up with some hot chocolate. Either way, grandparents, parents and kids alike will all enjoy the timeless memories these great activities have to offer. 
 A special souvenir for your running efforts: The 6th anniversary finisher medal doubles as a holiday ornament. The "Santa Run Silicon Valley" was founded to contribute to the local programs of Christmas in the Park, Kristy Yamaguchi Downtown Ice  and Reading Partners.
Tickets and Information
Register at SantaRunSV.com
Photos courtesy of Santa Run SV
Traditional Polish Celebration in Piedmont
December 9, 11 a.m. to 4 p.m.
No need to travel to Poland this winter in search for a wonderful culinary journey. Piedmont is the place to taste and enjoy some of the best Polish delicacies presented at the Bay Area's Polish Arts and Culture Foundation (PACF).
The 2017 Wigilja, the Polish Traditional Christmas Eve feast celebration features an eleven-course meal, Polish vodka and some of California best wines – Na Zdrovie (Cheers in Polish!). Carols will be sung between courses, with accompaniment by Dan Capodanno and Tomek Radomski. Food is being catered by Krystyna Tulik and Feliks Janiszewski of San Francisco's popular Old Krakow Polish Restaurant.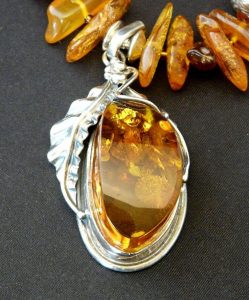 And what would a party be without some shopping? Rejoice: there will also be a Gift Table for your shopping pleasure featuring Polish ornaments; books in English and Polish for children and adults; beautiful bookmarks; DVDs; wooden toys; Goralskie wooden plates; hand embroidered linens; colorful aprons and lots and lots of amber jewelry (my favorite!).
Partake in dancing and singing all afternoon. Don't forget to say Hi to my friend Caria Tomczykowska, the event's planner. I am sure she will greet you at the main entrance to the event.
Tickets and Information
Price: $65.00 per person;  $25.00 for children under 16.
510-599-2244
The Gibson Center at Corpus Christi Church
322 St. James Drive in Piedmont
Photos courtesy of PACF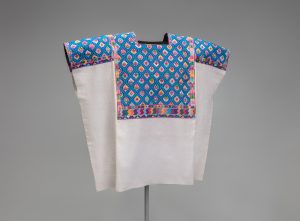 "Empowering Threads: Textiles of Jolom Mayaetik" at SFO
On view through April 1, 2018
Holiday season travel time is hot. hot, hot.. and the passengers are required to arrive to the San Francisco International Airport at least 3 hours before thier flight's departure.
What do you do after you're checked-in and passed the passport control booth? I have a great suggestion: Enrich your time by viewing the SFO Museum's most unique exhibit of the brilliantly colored textiles  weaved by talented artists in Los Altos de Chiapas, Mexico.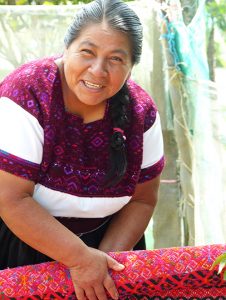 "Empowering Threads: Textiles of Jolom Mayaetik" showcases weavers creations on backstrap looms, utilizing methods passed down through generations to combine old-world symbolism with new colors and designs.
Their most striking textiles are the huipiles woven as ceremonial garments and women's attire. Huipiles are traditional, loose-fitting women's blouses, handwoven by panel and sewn together flat.
Blouses in the blusa Maya style are modern adaptations, with traditional symbols rendered in bright colors never envisioned by their makers' ancestors. The infatuation grows with every item on this amazing exhibit, but do not miss your plane's departure.
You can always return to SFO as the exhibit is located  at the International Terminal, Departures — Level 3 — pre-security. Jolom Mayaetik, which translates to "Women Who Weave" from Mayan Tzotzil, was founded in 1996 and is one of the most progressive weaving cooperatives in Chiapas.
The organization promotes sustainable economic development for indigenous women. FO Museum features close to twenty galeries throughout the Airport erminals displaying a rotating schedule of art, history, science and cultural exhibitios.
Information
SFO Museum at SF International Airport
Photos courtesy of SFO Museum