By Lina Broydo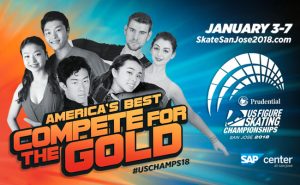 Going for the Gold: U.S. Figure Skating Championships in San Jose
December 29 to January 7
Just in case you do not have tickets to see the U.S. best figure skaters participate at the 2018 Olympic Winter Games in Pyeongchang, South Korea, do not despair!
Here is your chance to witness and see history made as the best figure skaters from across the country compete for the U.S.
Champion titles at the SAP Center in downtown San Jose.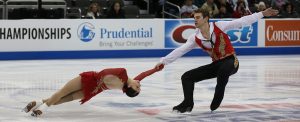 The 2018 Prudential U.S. Figure Skating Championships will serve as the final qualifying event prior to the selection of the U.S.
Olympic Figure Skating Team that will represent Team USA on February 9-23 in South Korea. This is definitely an event not to be missed.
Tickets and Information
408-977-4715
www.sapcenter.com
SAP Center
525 West Santa Clara Street n San Francisco
Photos courtesy of the Prudential U.S. Figure Skating Championships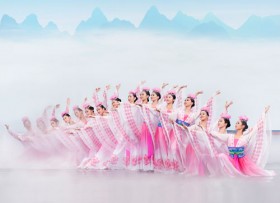 Northern California Welcomes the Dazzling Shen Yun 
December 28-30 in San Jose; January 1-7 in San Francisco; January 12-14 in Berkeley
Chinese legends come alive as the spectacular Shen Yun Performing Arts Company revives 5,000 years of ancient culture through dance and music on the grand stages of San Jose, San Francisco and Berkeley.
With visually stunning choreography, exquisitely graceful and energetic dancers, and breathtaking musical talent, Shen Yun is returning to California with this year's all-new spellbinding production. Shen Yun showcases the world's foremost classically-trained and award-winning dancers, accompanied by a unique orchestra that blends Chinese and Western musical traditions.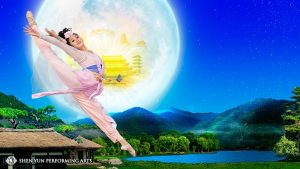 A colorful animated backdrop and gorgeous handmade costumes create an unforgettable magic for mesmerized audiences. In Chinese, Shen Yun means "The beauty of divine beings dancing." You definitely will be inspired, educated and awestruck.  You may consider gifting your loved ones with these special performances.
Tickets and Information
Prices range from $80 to $300
888-633-6999
Photos courtesy of Shen Yun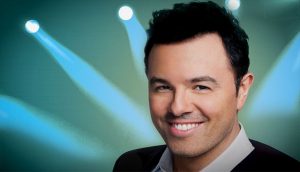 Ring in the New Year with Seth MacFarlene and the SF Symphony
December 31 at 8 p.m.
Celebrate in timeless style with Academy and Grammy Award-nominated singer, songwriter, actor, producer, and director Seth MacFarlane, who brings a winning combination of rich crooning and cool pizazz that would do Frank Sinatra and Dino Martin proud.
Watch him light up the stage with the San Francisco Symphony exciting concert of finger-snapping jazz standards and holiday favorites conducted by Maestro Edwin Outwater. Greet the 2018 New Year in high style.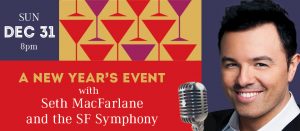 Inquire about the new year with a VIP package!
Each premium seat in the Side Boxes will receive sparkling wine and chocolates upon arrival before the concert begins.Cheers and Happy New Year!
Tickets and Information 
Prices range from $119 to $205
415-864-6000
www,sfsymphony.org
Davies Symphony Hall
At Grove Street at Van Ness Avenue in San Francisco
Photo courtesy of SF Symphony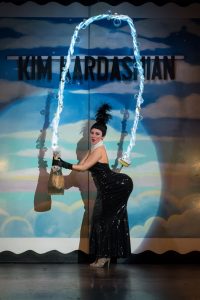 New Year's Eve Extravaganza with Beach Blanket Babylon 
Two Shows on December 31, at 7 p.m. and 10:15 p.m.
Ring in 2018 with Snow White as she takes a fast-paced journey around the world in search of her "Prince Charming."
Along the way she and you will encounter a star-studded, ever-changing line-up of hilarious pop culture characters, including Donald and Melania Trump, Vladimir Putin, Beyoncé, Sarah Huckabee Sanders, Lady Gaga, Prince, Kellyanne Conway, Darth Vader (Steve Bannon), Jeff Sessions, Barack and Michelle Obama, Taylor Swift, Ivanka Trump, Bernie Sanders, Adele, Kim Kardashian and Kanye, Bill and Hillary Clinton, Oprah, and the Golden State Warriors – all on stage at the legendary Fugazi Club in San Francisco.
Guests at each show will receive champagne and truffles. The second show – ending at the stroke of midnight – will feature post-show dancing until 1:30 a.m. Don't miss the most fun party in the City by the Bay. A great way to greet 2018!
Tickets and Information
Prices range from $65 to $210
415-421-4222
For groups of 15 or more call 415-421-6788
Club Fugazi
678 Beach Blanket Babylon Blvd. in San Francisco
Photo courtesy of Rick Markovich