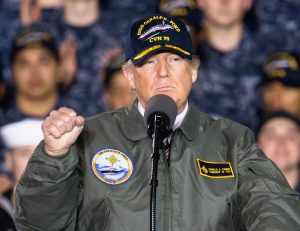 Washington DC, Jan 2 (EFE).- The President of the United States on Tuesday responded on Twitter to the North Korean leader's claim of having a nuclear button on his desk, that he too has a nuclear button which is much bigger and more powerful.

"North Korean Leader Kim Jong Un just stated that the 'Nuclear Button is on his desk at all times.' Will someone from his depleted and food starved regime please inform him that I too have a Nuclear Button, but it is a much bigger and more powerful one than his." Donald Trump wrote on his personal Twitter account.

Trump's statement came as a response to some images released on Tuesday in which the North Korean leader is seen showing off his prowess to press the nuclear button at all times.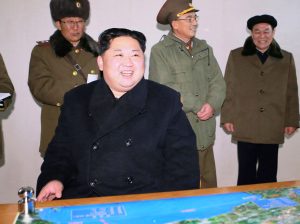 However, the threat did not seem to daunt Trump, who also boasted that "my Button works!," unlike Pyongyang's nuclear weaponry.

The statements came on the same day that the US announced the possibility of pushing forward new sanctions against North Korea, even though South Korea has proposed to hold a high-level meeting with Pyongyang, that could take place on Jan. 9.

This meeting, which Kim Jong-un has not accepted yet, would be the first of its kind in more than two years between these two neighboring countries and would come at a time of heightened tension on the Korean peninsula due to Pyongyang's intense arms developments.

Pyongyang's ongoing missile and nuclear tests in recent months have led the United Nations to adopt a series of economic sanctions against the regime.

However, Washington's response has been rather ambiguous. While the State Department does not hesitate to find a diplomatic solutions for the conflict, President Trump does not rule out a possible military action.