By Lina Broydo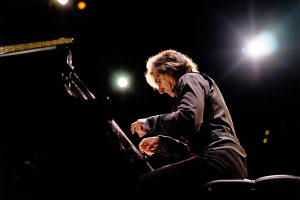 "The Great Tchaikovsky" Shines in Mountain View
January 10 to February 11
Don't miss the Bay Area premiere of the stunning musical tribute to "Our Great Tchaikovsky" written and performed by the brilliant actor and astoundingly talented writer, pianist, director, composer, conductor and producer Hershey Felder who shattered box office records with his acclaimed portrayals of George Gershwin, Frederic Chopin, Ludwig van Beethoven, Franz Liszt, Leonard Bernstein and Irving Berlin.
Presented by TheatreWorks Silicon Valley to the music by Piotr Ilyich Tchaikovsky, the show explores both the current Russian politics and historical context. The piano virtuoso Felder brings to life the music and story of composer Piotr Ilyich Tchaikovsky in a time-bending tale.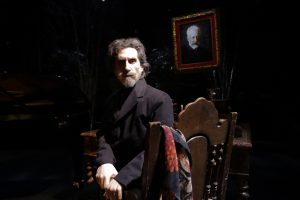 From the iconic ballets Swan Lake, Sleeping Beauty, and The Nutcracker, to the outrageous 1812 Overture and brilliant symphonic works, this powerful music journey travels from Czarist times to today, showcasing the vivid life of a haunted genius. This is a magnificent way for you to start 2018 with an exciting and thrilling experience at the theater. Bravo ThatreWorks for enriching our cultural life in the heart of Silicon Valley.
Tickets and Information
Prices range from $45 to $105
650-463-1960
Mountain View Center for the Performing Arts
500 Castro Street in Mountain View
 Photo courtesy of Hershey Felder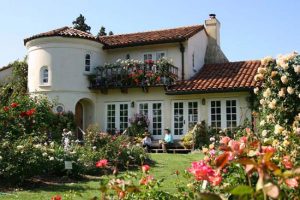 Pruning Workshops for Your Blooming Garden 
January 20 or January 27, 9:30 a.m. to  4 p.m.
It's never too early to stop and smell your aromatic roses which will be greatly enhanced  by attending a demonstration and hands-on day of rose pruning with  "Jan, the Rose Lady" at the beautiful garden oasis of the Russian River Rose Company in Sonoma County. Start indoors, with a thorough demonstration of pruning techniques on all types of roses – climbers, bushes, shrubs and miniatures. You will even learn how to sharpen your shears!
Then, you will actually practice, not just watch, by pruning roses in their garden. No test given upon graduation!  Everyone will go home smiling, and with a great deal more confidence in their ability to wield the pruning shears and prepare their gardens for a beautiful spring bloom!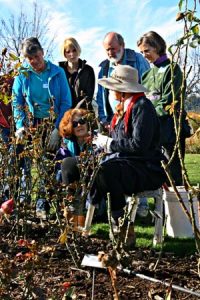 A continuous supply of warm comfort beverages & muffins will be served (no need to pick up a Starbucks coffee before arriving).
 DRESS: Cozily-hooded jackets, boots & warm socks. BRING: Work gloves, pruning shears, clipboard and a joyful heart. HANDOUTS: Handouts summarizing the techniques being demonstrated will be available. Make it a weekend getaway to the beautiful Sonoma County.
Information
Cost: $35 pp.
Limited to 25 participants
707-433-7455
Russian River Rose Company
1685 Magnolia Drive in Healdsburg
Photo courtesy of Mikala Kennan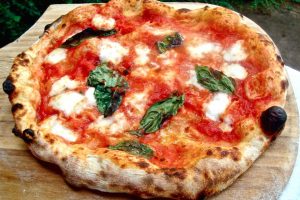 "Arrangiarsi: Pizza… & the Art of Living"
January 14 at 2:30 p.m.
The Museo Italo Americano is proud to present the San Francisco premiere of "Arrangiarsi: Pizza… & the Art of Living" following the sold-out screening at the recent Mill Valley Film Festival. And now it is your turn to follow Matteo's life when all fails and he is forced to drive in 1985 van in order to trace his roots in Naples, the birthplace of pizza (and you thought it was New York, right?)
How Matteo  masters the art of making something out of nothing – is the theme of this extremely entertaining and delicious movie. You will have a chance to meet the filmmaker Matteo Troncone who will be present at the screening and take questions after the screening.
This event is sponsored by the Instituto Italiano di Cultura SF and the Leonardo Da Vinci Society of SF.  Did you know you can learn Italian with Istituto Italiano Scuola, an outpost of Italian language and culture in San Francisco? As the only school affiliated with the Italian Cultural Institute, their mission is to provide the highest quality language instruction in the Bay Area, with over thirty Italian language classes and workshops each term.
The Italian Cultural Institute is located at 601 Van Ness Avenue, Suite F in San Francisco.  2018 Buon Anno!
 Tickets and Information 
Price of admission is $15 ($20 at the door)
415-345-7557
Cowell Theatre at Fort Mason Center
2 Marina Blvd. in San Francisco
Photo courtesy of Italian Cultural Institute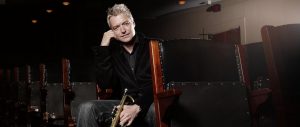 Ahh.. The Soothing Sounds of Chris Botti 
January 9-14
Chris Botti, the world renowned trumpet player, will dazzle the Bay Area audiences with his performances at the San Francisco Jazz Center.
The Grammy-winning musician whose four albums reached the top spot of the Billboard Jazz Albums chart, attributes his career success to playing, touring and collaborating with Sting, Frank Sinatra, Buddy Rich, Aretha Franklin, Bette Midler, Yo Yo Ma, Herbie Hancock, Paul Simon and Joni Mitchell.
The trumpet superstar plays everything from the 2nd movement of Rodrigo's "Concerto de Aranjuez" to Al Green's grooving "Let's Stay Together." Jazz up your cultural life with these amazing concerts.
Tickets and Information
Prices range from $55 to $145
866-920-5299
SF Jazz Center
201 Franklin Street in San Francisco
Photo courtesy of SF Jazz