Mexico City, Jan 5 (EFE).- In order to give people a treat that is both delicious and healthy, students at the National Polytechnic Institute (IPN) of Mexico developed a candy with 60 percent less sugar, the institution said Friday.

Dubbed ExotiGum, these gumdrops are low in saccharine, contain bits of fruit and can be covered with either chocolate or chili powder, the organization said in a statement.
Melissa Alvarado, a student at the National School of Biological Sciences (ENBC) at the IPN and creator of the product, said that confits are widely consumed in Mexico, with gumdrops the second favorite taste among the population.

She said that fats and sugar cause problems of overweight and obesity, which is why they've been working on a delicious, attractive, innovative but healthy alternative.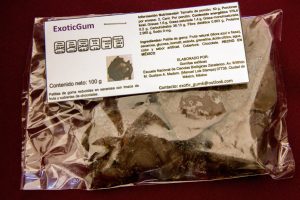 According to the 2016 National Health and Nutrition Survey (Ensanut), obesity had increased in Mexico from 34.9 percent in 2012 to 36.3 percent in young people, and from 71.2 percent to 72.5 percent in adults.

The same survey showed that the prevalence of diabetes in the Mexican population over age 20 went from 9.2 percent in 2012 to 9.4 percent in 2016, and, according to the Ensanut, that illness costs the government $3.87 billion a year.

The gumdrops are made from a syrup of sweeteners, gelatin and additives like color and flavoring.

To make the candy more nutritious, Melissa, together with her five colleagues, added bits of fresh fruit like watermelon, orange, mango, pineapple and apple to the gumdrops covered with chili powder, and blackberries, raspberries, blueberries and strawberries to those covered with chocolate.

Alvarado said the limitation of saccharine does not affect the physicochemical nor organoleptic properties like flavor, texture and sweetness.

The students also carried out the necessary calculations to learn the nutritional contribution of the ExotiGum gumdrops, which are 109.5 kilocalories in the ones covered with chocolate, and 102 kilocalories in those covered with chili powder.

Working together with Melissa Alvarado were Arturo Sergio Espejel Rivera, Juan Manuel Cordova Felix, Angelica Estefania Gonzalez Mayen, Martin Valentin Gomez Moreno and Ricardo Emmanuel Sanchez Sandoval, all students at ENBC.