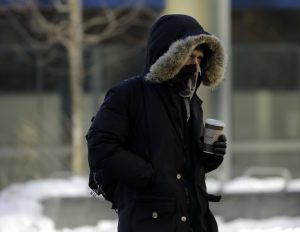 New York, Jan 7 (EFE).- The brutal cold that has chilled a good part of the northeastern US this weekend, with temperatures often significantly below zero, will begin to moderate at the beginning of the week, according to the latest weather reports.

The National Weather Service said that, although the "bitter" cold and freezing winds will continue affecting the northeast on Sunday, the situation will moderate on Monday and that trend will continue through mid-week.

The national weather map, indeed, shows evidence of a certain return to normality across most of the nation, with the exception of Maine, Virginia and the eastern portion of the two Carolinas, the NWS said.

However, the service added that on Sunday temps will remain very low across the northeast and probably new cold records will be set, particularly in terms of overnight lows.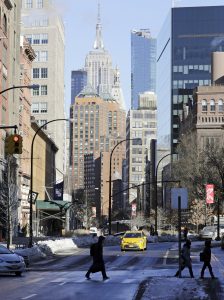 In the Philadelphia-Boston corridor, the rise in the mercury on Sunday will put the temperature at about -5 C (23 F) between Monday and Tuesday, warming to around freezing, CNBC reported.

In interior states such as Missouri, Illinois, Indiana and Kentucky, weather authorities are warning that ice accumulation and freezing rain could make road travel difficult, and indeed there have been numerous weather-related traffic accidents in that region in recent days.

Meanwhile, New York's JFK airport was experiencing more flight delays on Sunday, with record low temperatures there of -15 C (5 F), breaking the 2014 record.

Besides JFK, the airports at Fort Worth and Dallas, and Chicago's O'Hare, were those most affected by the freezing weather, although many other airports were experiencing flight delays and other problems.

In what proved to be one of the nation's coldest spots, New Hampshire's White Mountains, the mercury dropped at mid-morning on Sunday to -22 C (-8 F), with winds of up to 60 km (37 mi.) per hour creating a wind chill factor of -40 C (-40 F).

Over the past week, the frigid storm conditions have left at least 22 people dead around the country, according to CNN, reporting that six have died in Wisconsin, four in Texas, three in North Carolina, two in Virginia and one each in Ohio, Massachusetts, Michigan, Missouri, North Dakota, New York and South Carolina.

Many of the dead perished due to direct exposure to the cold, although some have died in traffic accidents.