By Lina Broydo
Wake up with "Sleeping Beauty" in San Francisco
January 23 to February 4
The magic of Peter Ilyich Tchaikovsky "Sleeping Beauty" inaugurates the stunning productions of San Francisco Ballet's 2018 exciting season.
Brilliantly choreographed by Helgi Tomasson after Marius Petipa, this classic story of a sleeping princess, a handsome prince and the triumph of true love's kiss will sweep you of your feet and make you fantasize about this charming and romantic fable.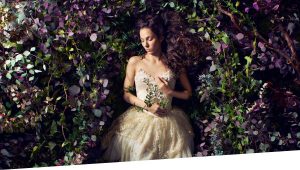 With astounding virtuosity of the dancers, the spectacular sets and lavish costumes "The Sleeping Beauty" will cast its spell over a fairytale ballet of romance and wonder, as it has been doing since its first ballet premiere on January 15, 1890 at Marinsky Theater in St. Petersburg, Russia and on March 13, 1990 at the War Memorial Opera House in San Francisco.
Tickets and Information
Prices range from $40 to $275
415-865-2000
www.sfballet.org
War Memorial Opera House
301 Van Ness Avenue in San Francisco
Photo courtesy of Eric Tomasson
Ax Plays Mozart and MTT Salutes Leonard Bernstein's "Candide"
January 11 to 13; January 18 to 21
San Francisco Symphony's 2018 season is spectacular! Following the standing ovations and thunderous applause honoring Maestro Michael Tilson Thomas (MTT) conducting Richard Strauss' lovely and poetic "Till Eulenspiegel's Merry Pranks" and the added gift of performance by the renowned pianist Emanuel Ax, playing Mozart's Piano Concerto #14, the excitement continues with MTT and the San Francisco Symphony's tribute to the legendary Leonard Bernstein.
Follow the misadventures of Candide and his sweetheart Cunegonde in a concert version of Bernstein's wildly popular and eminently hummable comic operetta Candide.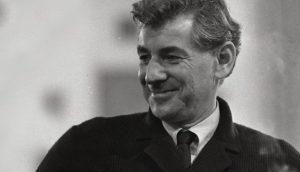 With vocal fireworks performed by an internationally renowned cast, hear MTT lead the San Francisco Symphony in songs like "Glitter and Be Gay" and "Make Our Garden Grow." This is a perfect celebration of the genius of Bernstein at 100.

Tickets and Information
Prices start at $49
415-864-6000
Davies Symphony Hall
201 Van Ness Avenue in San Francisco
Photos of MTT, Ax and Bernstein courtesy of SF Symphony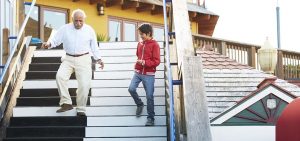 Musical Stairs at Pier 39 In the City by the Bay
Opens daily at 10 a.m.
Ever dreamed to be a composer but you don't own a grand piano? Here is a unique opportunity for your dream to come true as you run up and down, back and forth the entire three-octave length along the musical stairs located at the Embarcadero and Beach Streets in San Francisco. Here is some trivia for you movie buffs: Remember Tom Hanks rocking the famous piano keyboard in the movie "Big"? The stairs at Pier 39 were created by the same artist Remo Saraceni.
They were installed in 2013 and work much the same way: each stair has a motion sensor that corresponds to a piano note. When you and your friends walk across the motion sensor beam, it plays the note. Or enjoy watching your kids or grandkids delight in practicing for their future recital – on foot..  See you there as soon as it stops raining..
Tickets and Information
Free admission
Try to wear soft sole shoes
Pier 39 at Embarcadero and Beach Streets in San Francisco
Parking is available at Pier 39 Garage
Photo courtesy of Pier 39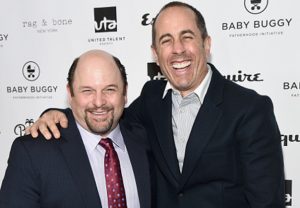 Jason Alexander of "Seinfeld" TV Fame is Ready to Entertain You in Cupertino
January 18 and 19
Long before he made us laugh and feel sorry for him as the looser character George Costanza on "Seinfeld" one of the most popular shows on television, Jason Alexander was a Broadway veteran star who will perform a one-man show featuring stand-up comedy, music, improvisations and audience participation.
Sorry, Jerry Seinfeld will not be on stage this time. Are you ready to have some fun and laugh for two hours? Well, this show is definitely for you. I'll be there.
Tickets and Information
408-864-8820
Flint Center for the Performing Arts
21250 Stevens Creek Blvd. in Cupertino
Photo courtesy of Celebrity Forum