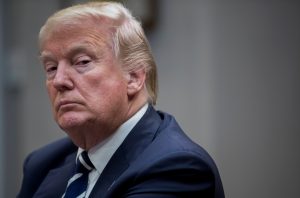 Port-au-Prince, Jan 12 (EFE).- A firestorm over allegations the president of the United States used a crude slur to refer to Haiti, El Salvador and several African countries spread further on Friday, with Port-au-Prince, San Salvador and the African Union all expressing outrage over the purported remark.

El Salvador's government sent a protest note to the US, with Foreign Minister Hugo Martinez saying the remark undermined the dignity of the Central American nation and other countries.

The Haitian government said it condemned "in the most energetic terms" the statement attributed to US President Donald Trump, who, according to an article Thursday in the Washington Post, referred to Haiti, El Salvador and some African nations as "shithole countries" and questioned why the US was allowing protections from deportation to be extended to migrants from those places.

If true, Port-au-Prince said, the remarks "would be completely unacceptable since they would reflect a completely wrongheaded, simplistic and racist vision of the Haitian community and its contribution to the United States."

"Relations between the two countries have been strengthened by the fact that millions of Haiti's sons and daughters have contributed, are contributing and will continue to contribute to the US's prosperity and greatness," the statement read.

Ebba Kalondo, a spokesman for the chairperson of the African Union Commission, said for his part that the remarks attributed to Trump were racist.

Hundreds of thousands of undocumented migrants from countries affected by wars or natural disasters, such as Haiti, El Salvador, Nicaragua and Sudan, have been granted temporary protected status (TPS) in the US in recent years under a program that allows them to live and work there legally.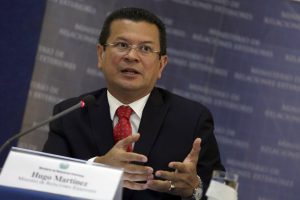 But the Trump administration in recent weeks has announced it will be ending TPS for Salvadorans, Haitians and Nicaraguans, moves that could lead to the deportation (or self-deportation) of these migrants.

Trump's allegedly offensive remarks came at a White House meeting Thursday with a group of senators to discuss a proposed immigration policy overhaul.

During the meeting, a group of Republican and Democratic senators proposed a deal that included providing a path to citizenship for hundreds of thousands of people brought to the US illegally as children.

Known as Dreamers, these individuals have been shielded from deportation under the Deferred Action for Childhood Arrivals (DACA) program, which then-head of state Barack Obama created by executive order in 2012.

The proposed solution comes four months after Trump discontinued DACA and gave lawmakers until March 5 (when the program is set to expire) to come up with a permanent legislative solution for these young migrants.

The senators' plan also reportedly includes more than $1.5 billion in funding for a wall on the US-Mexico border (a key campaign promise of Trump's) and ends the diversity visa lottery program (under which many people from Africa enter the US).

Trump allegedly made the crude comment when he learned during the meeting that one of the plan's proposals was to restore protections from deportation for countries including El Salvador, Haiti and African nations.

"Why are we having all these people from shithole countries come here?" Trump said, according to an article in the Washington Post.

A Democratic senator at the meeting, Dick Durbin of Illinois, confirmed that Trump made that offensive remark.

"In the course of his comments (Mr. Trump) said things that were hate-filled, vile and racist. I use those words advisedly," he said. "I cannot believe in the history of the White House, in that Oval Office, any president has ever spoken the words that I personally heard our president speak yesterday."

Trump, for his part, denied Friday using the crude term.

"The language used by me at the DACA meeting was tough, but this was not the language used. What was really tough was the outlandish proposal made – a big setback for DACA!" Trump tweeted.

The president also said on Twitter on Friday that the proposal presented to him at Thursday's meeting would make it more difficult to work out a deal for providing Dreamers with permanent legal status.

"The so-called bipartisan DACA deal presented yesterday to myself and a group of Republican Senators and Congressmen was a big step backwards. Wall was not properly funded, Chain & Lottery were made worse and USA would be forced to take large numbers of people from high crime countries which are doing badly," Trump wrote.

"I want a merit based system of immigration and people who will help take our country to the next level. I want safety and security for our people. I want to stop the massive inflow of drugs."