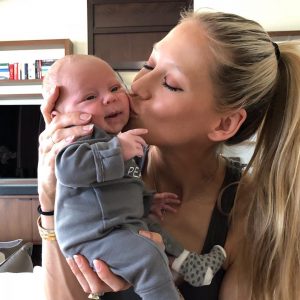 Miami, Jan 16 (EFE).- Spanish singer Enrique Iglesias and Russian former tennis star Anna Kournikova on Tuesday published the first photos in which they appear with the twins – Lucy and Nicholas – they welcomed into the world in December in Miami.

First, the 42-year-old Iglesias posted on Instagram a photo in which he is lying down and looking tenderly at an infant lying beside him.

An hour later, Kournikova, 36, also went on Instagram to post another photo showing her kissing their other child, both of whom were born on Dec. 16, according to the TMZ Web site.

In both photos, the famous couple posted the same message: "My Sunshine."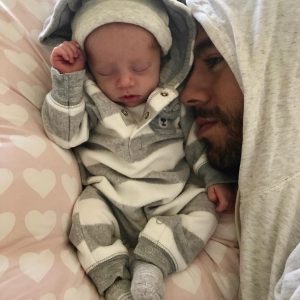 The baby sleeping beside the Madrid native is wearing a gray and white one-piece outfit with a hood, just like the father, while the child the ex-tennis star is holding is wearing a similar outfit, although it is a darker gray.

The baby in the second photo can be seen to be blond, although it is not clear which child it is.

Iglesias' photo received more than 450,000 "likes" in less than an hour, not out of the question since the singer has 11.9 million followers on the social network, while Kournikova garnered 6,000 likes in just three minutes.

Lucy and Nicholas were born after a pregnancy that transpired completely under the radar of the media and fans of the couple, and thus it has been rumored that Iglesias and Kournikova might have opted to use a surrogate mother.

The pair have been dating since 2001.

Kournikova was born in Moscow and retired from the tennis circuit in 2003 after winning two Grand Slam doubles tournaments, while Iglesias continues to pursue his performing career, releasing his latest number – "El baño" – last Friday and continuing to work on his 11th album, slated for release later this year.