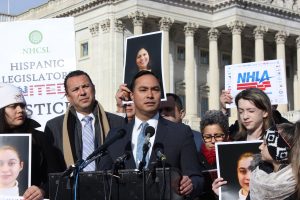 Washington, Jan 19 (EFE).- A coalition of the 45 most important Latino advocacy organizations in the country called on Congress Friday to put an end to political games and find an immediate, permanent solution for the Dreamers, the undocumented youths who arrived in the United States in their infancy.

"It's time to stop playing politics and to start taking decisions that benefit our whole country," Hector Sanchez, president of the National Hispanic Leadership Agenda (NHLA), told EFE in a statement given near the Capitol in Washington.

"We're sounding this call to say 'that's enough,'" Sanchez said, adding that the negotiators on both sides should find an "immediate and permanent" solution for undocumented youngsters living in the country and who up to now have been legally protected from being deported.

The Hispanic leader said legislation must be passed that includes a path to citizenship for the Dreamers and their parents, while acknowledging that they will seek immigration reform in the long term.

In September of last year, President Donald Trump announced the end of the Deferred Action for Childhood Arrivals (DACA) immigration program, but asked Congress for a legislative solution before next March 5.

From that date on, the permits will begin to expire that allow Dreamers to live in the country, obtain work permits and not have to worry about being deported.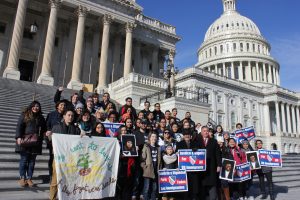 "What we want is justice for our youngsters, for our children," the president of the Hispanic Federation (HF), Jose Calderon, told EFE.

He recalled that most of these undocumented youths "have lived their whole life here, it's the only country they know," and asked the lower house to do what is "right and just" for the nation.

Democratic Texas Congressman Joaquin Castro, who also took part in the press conference, said "83 percent of Americans have said they want the Dreamers to stay in the country, because they see them as Americans too," and asked his congressional colleagues to listen to this petition.

One of the Dreamers, the vice president of the League of United Latin American Citizens (LULAC), Abigail Zapote, told EFE that hundreds of thousands of students are unable to continue their university studies when their DACA status expires.

She also criticized US Immigration and Customs Enforcement (ICE) for carrying out immigrant "roundups all over the country."

For example, the migration authority launched an operation last week to inspect the workers and managers at stores of the well-known 7-Eleven chain in 17 different states, which ended up with the arrest of 21 people suspected of being in the country illegally.