Washington, Jan 23 (EFE).- The US government this week waived dozens of environmental laws and regulations with an eye toward building a stretch of President Donald Trump's US-Mexico border wall in the state of New Mexico.

"It is necessary to waive certain laws, regulations and other legal requirements in order to ensure the expeditious construction of barriers and roads," said Homeland Security Secretary Kirstjen Nielsen in a notice published in the Federal Register.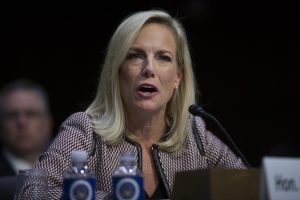 The suspension of the environmental laws will help expedite the construction of a section of wall 20 miles long around the Santa Teresa Land Port of Entry.

The crossing point located on the boundary between New Mexico and Texas originally was built to lighten the flow of cross-border traffic between the cities of El Paso, Texas, and Ciudad Juarez, in Mexico.

Nielsen said in her notice that the area in question is an active crossing point for undocumented migrants.

The Center for Biological Diversity is considering taking legal action against the US government over the waiver of rules and laws, the environmental group said in a statement.

The organization sued the government last year when it suspended assorted regulations to build a stretch of the wall near San Diego.

"Trump's divisive border wall is a humanitarian and environmental disaster, and it won't do anything to stop illegal drug or human smuggling," said the group.