New York, Jan 24 (EFE).- After 50 years onstage around the world and selling more than 300 million albums, Elton John on Wednesday announced his final world tour – a three-year, 300-show road trip starting in September – saying that he wants to spend more time with his children.

The 70-year-old British pianoman and singer called a mysterious press conference at New York's Gotham Hall at which he said that he will not do any more tours.
John – born Reginald Dwight – said that his "priorities have changed" since he became a father, adding – contrary to recent rumors that he is in ill health – that "If you're going to do 300 shows, you're not in ill health."

"I've had an amazing life, I've had an amazing career, I've been so incredibly lucky, and, just, my life has changed. My priorities now are my children and my husband and my family," said John.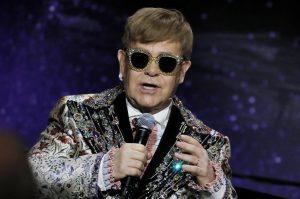 The singer said that although this would be his last tour, he would put out at least a couple more albums.

The artist – known for his flamboyant stage presence, excellent piano-playing and wide range of musical styles encompassing rock, ballads, country and love songs – made the announcement after a brief concert in New York, describing his future plans in a conversation with CNN host and journalist Anderson Cooper.

He said that wants to spend time with his children, adding that "I travel so much, about 180 flights a year, and that takes it out of you. .. I can't physically do the traveling, and I don't want to do the traveling."

For the past six years, the singer has had a contract with a Las Vegas theater, where he has appeared almost 500 times, but that contract is due to expire on May 19.

John's husband, David Furnish, said in an interview with Music Week last November that "We all have things that kind of keep us alive in life. Some people relish the idea of a retirement where they do nothing (but) for Elton that would be purgatory."

The international "Farewell Yellow Brick Road" tour is scheduled to kick off in Allentown, Pennsylvania, on Sept. 8.