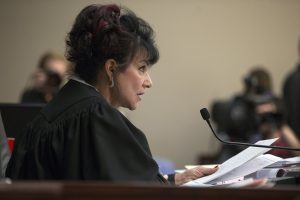 Washington, Jan 24 (EFE).- A former doctor with the US gymnastics team, Larry Nassar, was sentenced Wednesday to a minimum of 40 and maximum of 175 years behind bars for sexually abusing more than 100 young gymnasts.

The ruling came after a week of testimony in a Lansing, Michigan, courtroom from some 160 girls and women, including Olympic gold medalists, who accused Nassar, 54, of abusing them.

"It is my privilege … to sentence you," said federal Judge Rosemarie Alquilina in pronouncing sentence on Nassar, adding "Because, sir, you do not deserve to walk outside of a prison ever again."

"I've just signed your death warrant," Aquilina said, speaking figuratively after imposing the 40-to-175-year sentence. "I find that you don't get it, that … you remain a danger."

The sentence, which is part of a plea deal with Nassar whereby he pleaded guilty to 10 counts of sexual aggression in two Michigan counties, comes in addition to a federal sentence of 60 years which has already been handed down against him for possession of child pornography.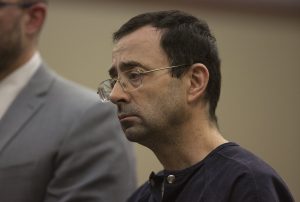 Specifically, the former doctor pleaded guilty in November to seven counts of criminal sexual conduct in Ingham County, as well as to three additional charges in Eaton County. He will be sentenced next month in those cases.

In a statement before being sentenced, Nassar apologized to his victims and said that "There are no words that can describe the depth and breadth of how sorry I am for what has occurred."

"An acceptable apology to all of you is impossible to write and convey. I will carry your words with me for the rest of my days," he said.

The trial began last Tuesday and it was expected that statements by 88 victims would be presented, a procedure that took four days. The trial lasted a total of seven days, during which dozens of girls and women appeared to confront Nassar.

Olympic gold-medal-winning gymnasts Simone Biles, Gabby Douglas, McKayla Maroney, Aly Raisman and Jordyn Wieber were among the girls and young women who said that Nassar molested them under the guise of providing medical "treatments."