By Lina Broydo
Its a Dog Time in Daily City
January 27 & 28, 8 a.m. to 5 p.m.
Are you a Dalmatian devotee? A French Bulldog fanatic? Will your favorite pooch be parading in this year's dog show? More than 175 breeds will be on display of this paradise for dog-lovers at the Golden Gate Kennel Club Dog Show.
Among the non-award events are a "benched" segment organized by breed show, where you can meet and socialize with dogs, watch a fashion show and marvel at the amazing skills of fly ball demonstrations.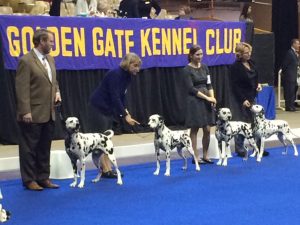 If you love your dog as I love my dog Kona – this is the most fun weekend of the year. Want to learn more about a particular breed? This unique event allows you to see some of the most talented, not to mention the cutest, show dogs from the Bay Area and beyond!
Tickets and Information
Prices range from $15 to $18
www.goldengatekennelclub.com
The Cow Palace
2600 Geneva Avenue in Daily City
Photo courtesy of Golden Gate Kennel Club Dog Show
Anatomy of an International Touring Organ 
February 3 at 7:30 p.m.
Playing his tiny instrument in his Pennsylvania hometown to the hundred performance worldwide with performances at the Royal Albert Hall in England and the Berlin Philharmonic in Germany, just to name a few, Cameron Carpenter fell in love with the organ at age four,  But it was playing the Marshall & Ogletree organ at  New York City's Trinity Church on Wall Street in 2004 that made him realize the instrument's potential beyond being merely a "pipe organ."
Designed by Cameron Carpenter and constructed by master organ builders Marshall & Ogletree of Needham, Massachusetts, the International Touring Organ (ITO) is the first digital touring organ full-scale portable organ sonically tailorable to any acoustic environment which has been heard on four continents and now at Bing Concert Hall at Stanford University.
The ITO's unique pedal keyboard has a range of 42 notes, 10 more than standard. The organ also contains an internal LED lighting system that can be wirelessly controlled by the venue lighting technician. This is definitely not your Mother's pipe organ.
Tickets and Information 
Prices range from $!5 to $35
650-724-2464
www.bingboxoffice@stanford.edu
Free parking after 4 p.m.
Bing Concert Hall
327 Lasuen Street at Stanford University in Palo  Alto
Photo courtesy of Cameron Carpenter
"I Only Wanted to Live"
January 31 at 6:30 p.m.
In commemoration of the International Holocaust Remembrance Day the Italian Cultural Institute in San Francisco is screening "I Only  Wanted to Live" an emotionally touching documentary film by director Mimmo Calopresti who made this film by viewing and selecting from the hundreds of Italian testimonies collected in the archives of the USC Shoah Foundation Institute for Visual History and Education as well as archival footage and photographs taken from the personal photo albums of the holocaust survivals.
The documentary depicts the harrowing lives of nine Italian citizens who survived deportation and internment in the Auschwitz death camps following their miraculous liberation with the arrival of the allied soldiers.
Tickets and Information
Free admission
415-788-7142
www.iicsanfrancisco.esteri.it
Italian Cultural Institute
610 Van Ness Avenue in San Francisco
Photo courtesy of Italian Cultural Institute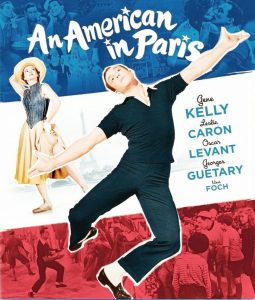 "An American in Paris" travels to Livermore
January 31 at 7 p.m.
"An American in Paris" (1952) with Gene Kelly & Leslie Caron inaugurate the Classic Film Musicals Festival in Livermore Valley Performing Arts Center. Choosing to stay in Paris after the war to pursue his dreams as a painter, ex-GI Jerry Mulligan (Gene Kelly) falls in love with the lovely Parisian shop girl Lise Bouvier (Leslie Caron), only to discover that both he and she have personal obligations to others that complicate their budding romance. And as they say – the rest is history…
The sweeping score by George and Ira Gershwin, including "Embraceable You" and "I've Got Rhythm," as well as the brilliant ballet sequence set to one of Gershwin's greatest orchestral works, helped earn the film six Academy Awards including Best Picture. This is not to be missed if you are a devoted movie fan of classic films.
Tickets and Information
Price: $5
925-373-6800
www.lvpac.org
Bankhead Theater
2400 First Street in Downtown Livermore
Photo courtesy of lvpac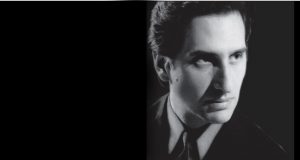 Hershey Felder's "The Great American Songbook Sing-Along"
January 29 at 7:30 p.m.
Feel free to belt out your favorites while one of the masters of musical performance leads you in song. Known for his musicals character creations from Gershwin to Bernstein, Tchaikovsky to Beethoven and Irving Berlin, Hershey Felder will present a special one-night only performance, featuring his signature style and lots of audience participation.
Hershey will lead you through 100 years of American music from the Gershwins, Berlin, Rodgers and Hammerstein, Bernstein, Sondheim and many more and you are invited to sing along. Here is your opportunity to become a star for the night.
Tickets and Information
Prices range from $45 to $75
650-463-1960
www.theatreworks.org
Mountain Center for Performing Arts
500 Castro Street in Mountain View
Photo courtesy of Felder Productions